Our editors curate highly rated brands that are first assessed by our rigorous ratings system. Buying through our links may earn us a commission—supporting the work we do. Learn more.
We rate Hollister "Not Good Enough". But if you're into cool, relaxed, trendy fashion, what alternatives are there? We've listed 10 sustainable brands you'll love more than Hollister.
Launched in 2000, Hollister has grown to be a well-loved clothing brand for teens, managing to stay on top of trends and boasting a loyal community of 5m followers.
The Abercrombie & Fitch-owned brand claims to be "For you, for the community, and for the planet" right on its homepage, but after some thorough analysis we found that brand isn't really "leaving the world a little better", like it's claiming to.
Hollister isn't doing enough
Hollister has made many claims of planetary care, but the truth is, it uses few eco-friendly materials, and there is no evidence that it has taken meaningful action to reduce or eliminate hazardous chemicals or implement water reduction initiatives.
On the labour front, the brand isn't doing any better. None of its supply chain is certified by labour standards which ensure worker health and safety or other labour rights. More worryingly, we found no evidence it ensures payment of a living wage in its supply chain, and it didn't disclose any adequate policies to protect suppliers and workers in its supply chain from the impacts of COVID-19.
Hollister is doing enough for animals either. With no animal welfare policy in sight, no evidence it traces any animal products even to the first stage of production, and leather and wool products with no clear origins, there's a lot to be desired here.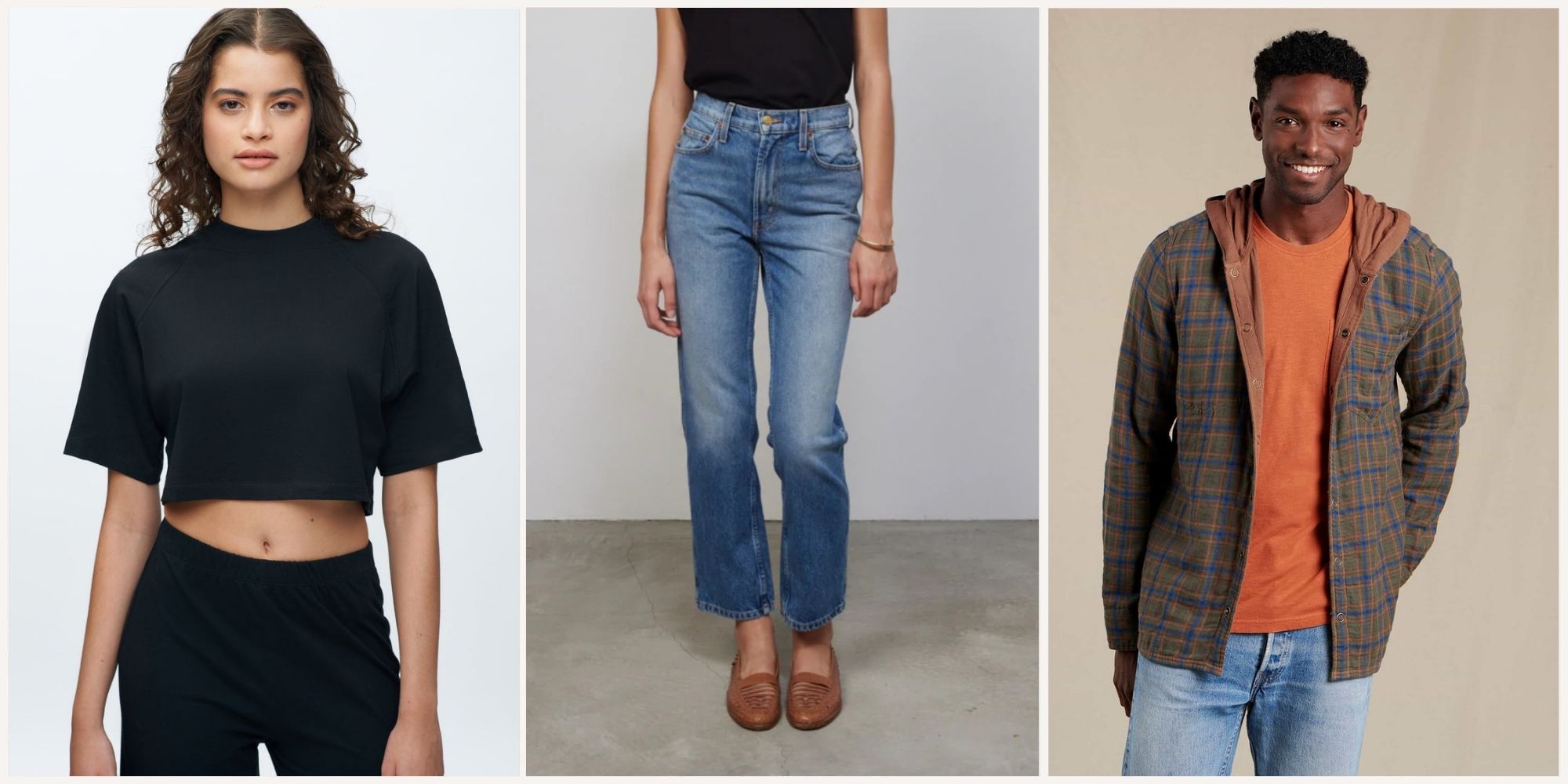 Overall, we rate Hollister "Not Good Enough". From a lack of robust policies for the planet to no sign of a living wage for people to little effort for animals, it's clear this brand has a long way to go to achieve a higher rating. We'd like to see Hollister making more effort across the board to be true to its word of leaving the world a little better off.
But if you like the trendy, cool, youthful Hollister vibe but would like to leave the planet a little better for real, then keep reading—we've found the most amazing ethical and sustainable alternatives to Hollister out there.
Sustainable alternatives to Hollister