This is a sponsored article about a brand that was independently assessed by our rigorous ratings system. We're proud to only collaborate with "Good" and "Great" rated brands. Learn more.
This "Great" brand creates intelligently crafted garments through innovative design processes that emphasise circularity each step of the way. Here's what's to love about A.BCH.
A simple solution to a complex problem
Fashion is one of the most damaging industries on the planet. From widespread air and water pollution to massive amounts of waste to human and animal exploitation, the journey behind closet doors is a tumultuous one. But Australian brand A.BCH believes there is a better model: circular design.
By creating clothes thoughtfully and transparently, fostering responsible consumption, and encouraging healthy end-of-life practices, A.BCH is setting a high standard for modern brands.
With so much secrecy in the world of fashion, we err on the side of TMI, offering full disclosure as to how each of our pieces came to be. Every thread, every fibre, every button is accounted for, because we have nothing to hide.
Here's how A.BCH rates for people, the planet, and animals according to our world-leading methodology—and some exciting innovations from the brand worth supporting in your sustainable fashion journey.
Planet: circular by design
A.BCH is a pioneer for the planet with its thoughtfully designed garments, built to bust the linear "take-make-waste" model wide open. It receives our highest score of "Great" for its crucial work, proving that circularity is the way forward for fashion.
For starters, A.BCH sources a high proportion of lower-impact materials from organic, renewable, or recycled sources⁠—including organic linen, recycled wool, and TENCEL™ Lyocell, some of the highest-ranking fibres in our methodology⁠. A.BCH ensures its products have the best possible chance for longevity, repair, and remanufacture. It does this by researching, developing, and testing garment ideas before putting them into production, and providing communications, extended care, and producer responsibility for all items it makes.
The brand also recently partnered with RNTR, an all-in-one clothing rental platform that connects you directly to your favourite brands so you can "wear better, for less". A.BCH sees circularity as an investment in our future. Through this partnership, their aim is "to provide opportunities for more people to participate in circular fashion, understanding that ownership is not always possible or that by renting, people can try before committing to a style." If you're in Australia, you can now rent a selection of much-loved A.BCH pieces from the core and limited collections, as well as three curated capsule collections.
People: lovingly and locally-made
A.BCH scores "Good" for people thanks to its majority in-house, locally-made production at its factory in Melbourne. It also partners with Ethical Clothing Australia certified factories, meaning workers are paid some of the highest garment worker wages in the world.
By tracing and regularly visiting most of its supply chain, A.BCH can ensure that labourers are treated fairly and that workplaces are maintaining safe conditions.
Animals: recycled or bust
Also scoring "Good" for our animal friends, A.BCH doesn't use leather, down, angora, exotic animal skin, or exotic animal hair. The only animal-derived material it incorporates into some pieces is recycled wool. The brand recognises that virgin wool raises animal welfare and environmental concerns but that wool is often biodegradable and hardy, making it a lower-impact recycled material.
Overall rating: Great
Overall, we're happy to award A.BCH our highest possible score of "Great" to reflect its solid foundations and continued innovations across the board.
Our favourites from the new R/Denim collection
These are our top picks from R/Denim for your conscious and evergreen wardrobe, born out of an exciting new collaboration with The New Denim Project featuring denim without dyes, 80% upcycled from waste.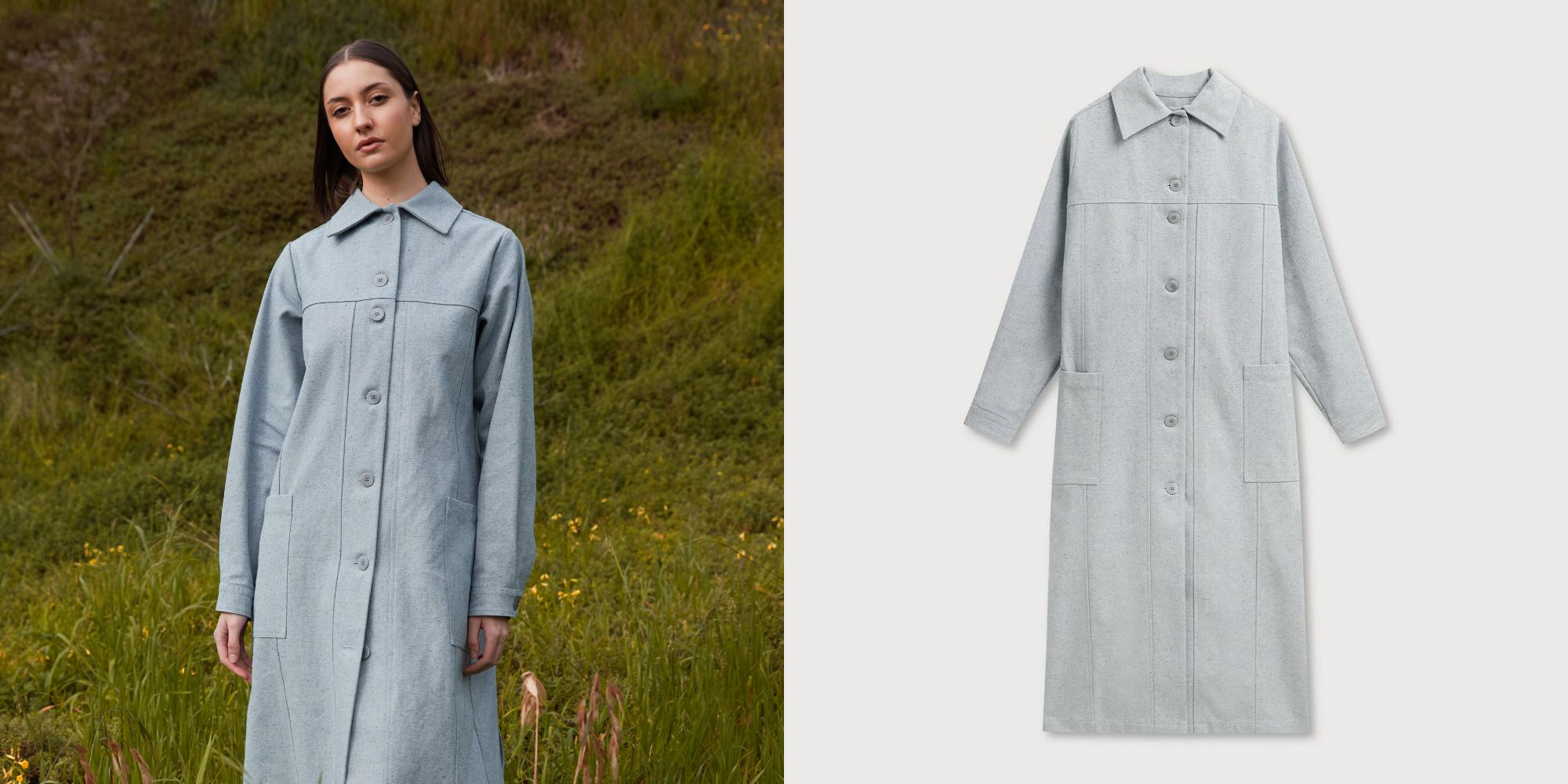 This staple trench coat has a structured fit, cut to relax with wear. It features clean panelling, side patch pockets, an oversized collar, and premium corozo nut buttons.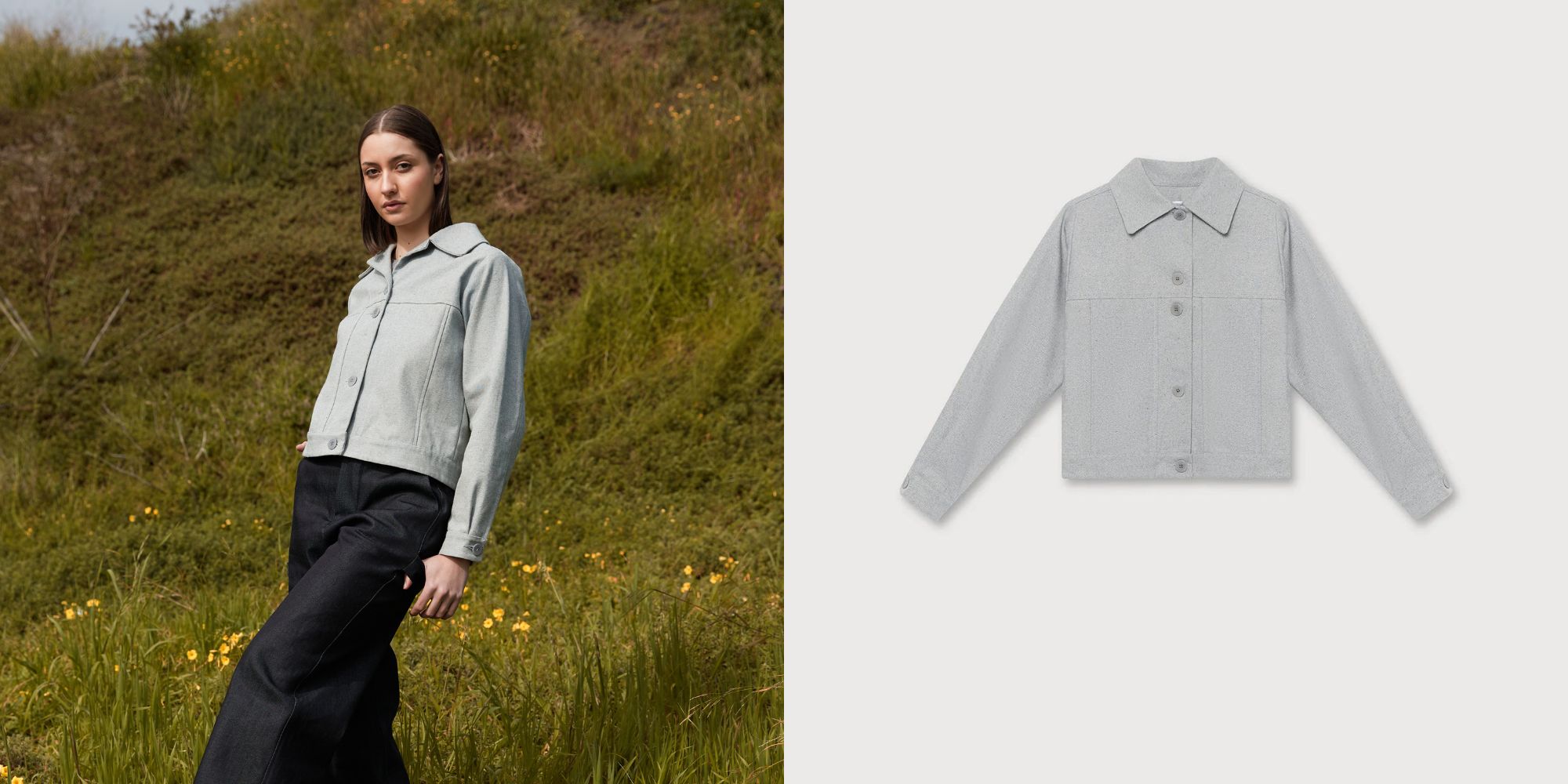 The denim jacket's colour is 100% obtained from the colour of the waste fabric and is not dyed further, minimising industrial water usage and energy-intensive distressing and increasing longevity.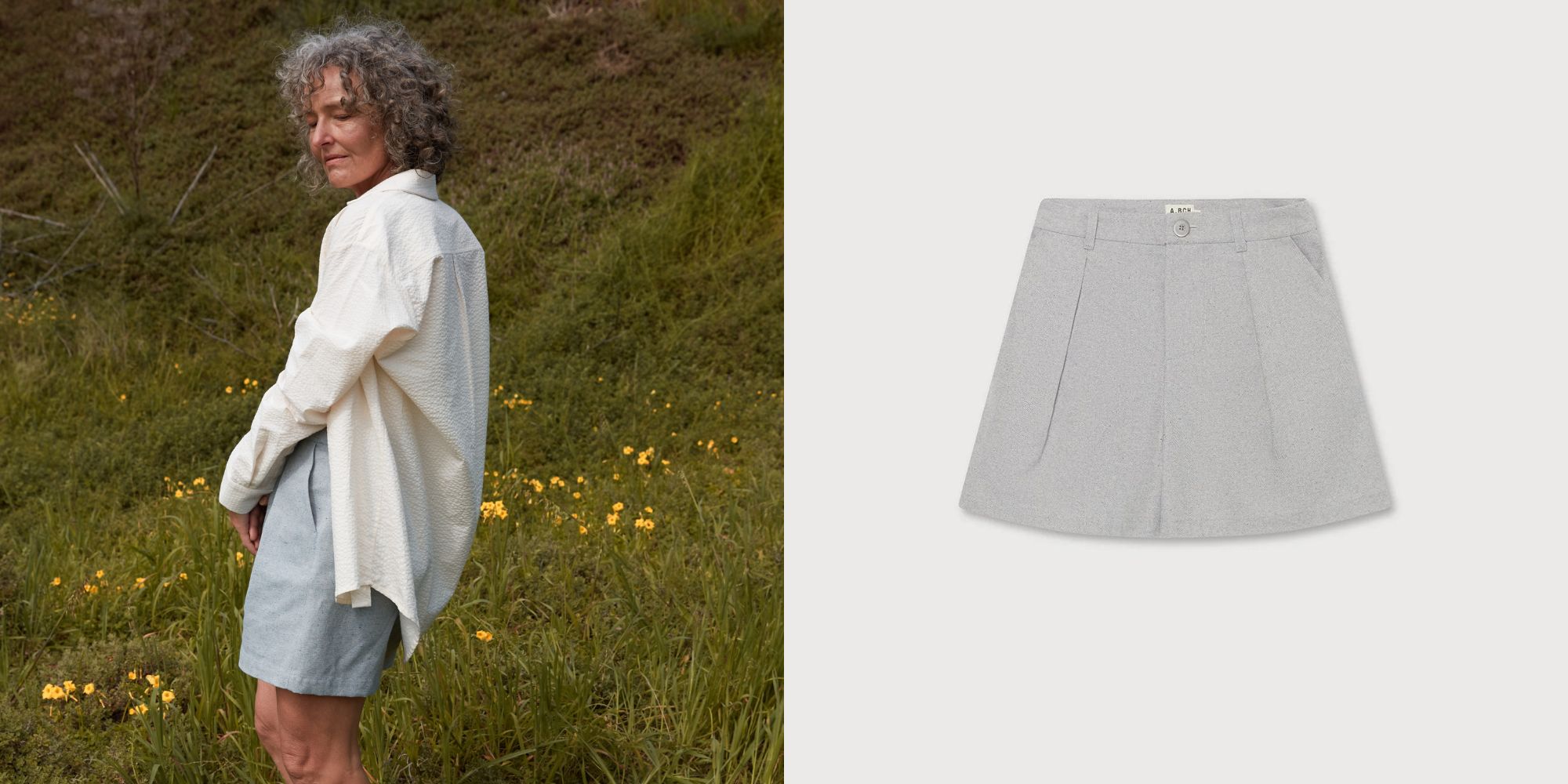 These shorts feature a fitted waistband, relaxed hip, and flared legs with beautiful detailing like inverted pleats, recycled cotton internal pockets, and flattering squared back pockets.