It seems like there is always an event or holiday around the corner, and flowers are often an easy go-to option. From Valentine's Day to Mother's Day, florists must always be prepared for the ambush of partners, admirers, and friends. So, what about ethical flowers?
Those florists aren't heading into local fields of colourful flowers to source their fresh roses. Cut flowers are often imported from other countries in order to meet the demand for variety, and our search for colour and delight can raise several ethical dilemmas.
Australians spend almost $70 million each year on imported flowers, and the global floriculture industry is worth billions of dollars. Good On You wants to help you make a more ethical (and meaningful) floral decision any time a bouquet is on your shopping list.
The issues
Flowers are imported to Australia from countries like Kenya, Colombia, Ecuador, and Malaysia. In winter especially, up to 90% of the flowers you see in the shops are imported! Globally, the Netherlands joins in as one of the largest cut flowers exporters. Employees in the flower industry in countries like Kenya and Colombia are often exploited, live in poverty, or face inadequate working conditions. Some earn as little as $1 a day for a regular shift, which could be up to 12 hours a day. Many are exposed to dangerous pesticides without protection or compensation.
By buying imported flowers, consumers also contribute to global carbon emissions. Think about the impact on the environment of refrigeration and transport involved in importation. CHOICE identifies another concern: the pesticides used to treat imported flowers in the quarantine process which can be harmful to the environment and your health. There is also the issue of the plastic wrap that most florists use on each individual bouquet, which usually ends up straight in landfill once the flowers are placed in a vase of water!
While there have been some improvements in recent years, like in Kenya where the minimum wage has been raised, the floriculture industry is still a far cry from ethical or sustainable and it is worth looking into alternatives to make sure you're not contributing to harm with that not-so-fresh bouquet.
How you can source ethical and sustainable flowers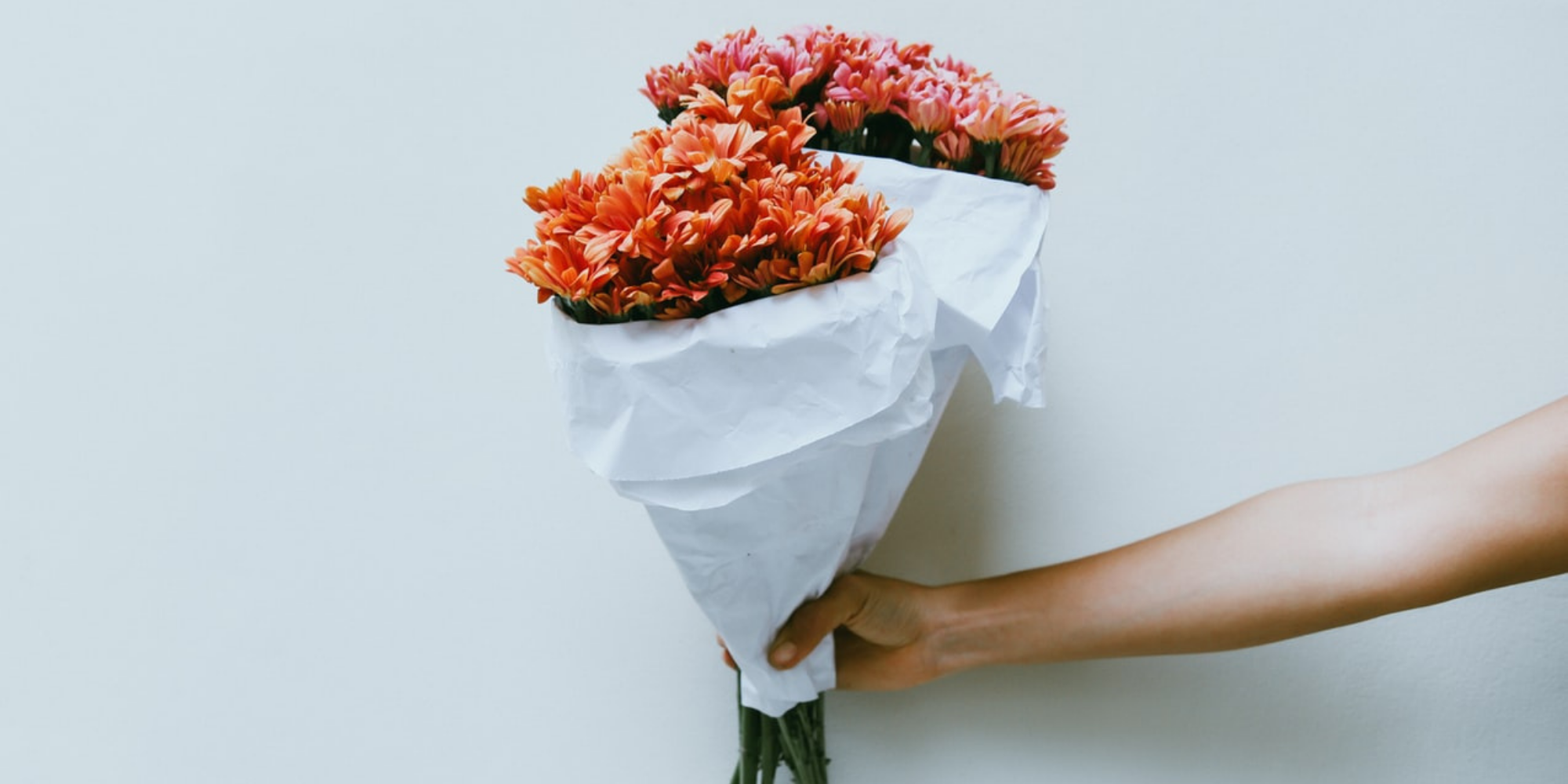 1. Buy locally-grown flowers
Without strict labelling requirements in the flower industry, consumers often have no idea where their flowers are sourced. Buying locally-grown flowers is a sure-fire way to know you're not buying imported flowers, therefore consciously reducing your carbon footprint. When you're at the florist, ask where the particular flowers come from, or buy from a local farmers market. Also be sure to ask for the flowers in butcher's paper rather than plastic.
Try your local fresh produce market, or have a look at Interflora's range of native flowers if you're in Australia.
 2. Buy seasonal flowers
Buying seasonal flowers reduces the resources required to grow flowers out of season, and makes them more environmentally-friendly, too! Some of the varieties available around V-Day in Aus include Asiatic Lilies, Freesias, and Hydrangeas. Check out the Academy of Floral Art for the seasonal availabilities of all flowers in Australia, check this list from Pick Up Flowers if you're in the US, and this comprehensive guide from Interflora if you're in Europe or the UK!
 3. Look out for organic and fair trade flowers
Certified fair trade and organic florists are hard to find. There are however a few organic growers who supply to local florists or at markets, so be sure to check with them before buying. This list from Citrus Sleep is helpful for those readers in the US, otherwise this article has a few options from around the globe.
4. Cut your own flowers
If you're lucky enough to grow your own flowers or know someone that does, why not cut some of your own flowers? This removes the environmental costs associated with imports and transportation, and also ensures that there are no negative social effects of your Valentine's bouquet. Or go for a wander in a field of wildflowers with a pair of scissors, just like that fairy dream you've always had!
5. Buy a plant instead
To avoid the wastage associated with cut flowers, why not buy a native plant? Not only do plants last longer, they are environmentally-friendly as well as beautiful. They could also be a great gift idea for your boyfriend or husband, with plants like cacti and succulents considered by many to be "masculine" options. Just quietly, they're low maintenance as well if he isn't such a green thumb.
So there you have it! 5 ways you can ensure your next floral arrangement is as ethical and sustainable as it can be. While the industry, like many other agricultural industries, still has a way to go on the ethics front, thankfully more options are appearing every day as the world wakes up to the benefits of conscious consumerism. Happy gifting!