This is a sponsored article about a brand that was independently assessed by our rigorous ratings system. We're proud to only collaborate with "Good" and "Great" rated brands. Learn more.
"Great" low-waste brand unspun just dropped its latest styles, featuring three cuts of natural undyed organic cotton jeans perfect for the fall. Let's take a look.
Doing denim better
Denim is a dirty fabric. Usually made from conventional cotton and put through water and chemical-intensive dyeing processes to get that classic blue hue, this popular fabric has work to do to clean up its act. One brand leading the way in doing denim better is custom-fit brand unspun. It is creating a denim world that reduces global carbon emissions by 1% through a zero-inventory and low waste process, and its latest collection made from non-stretch, raw organic cotton may be the most sustainable yet. Plus, we love the subtle salt and pepper effect of the unrefined cotton. Let's take a closer look.
The world we want to live in is inclusive to all people, providing them all what they need, and environmentally healthy, where the planet and people thrive together.
The Natural Edit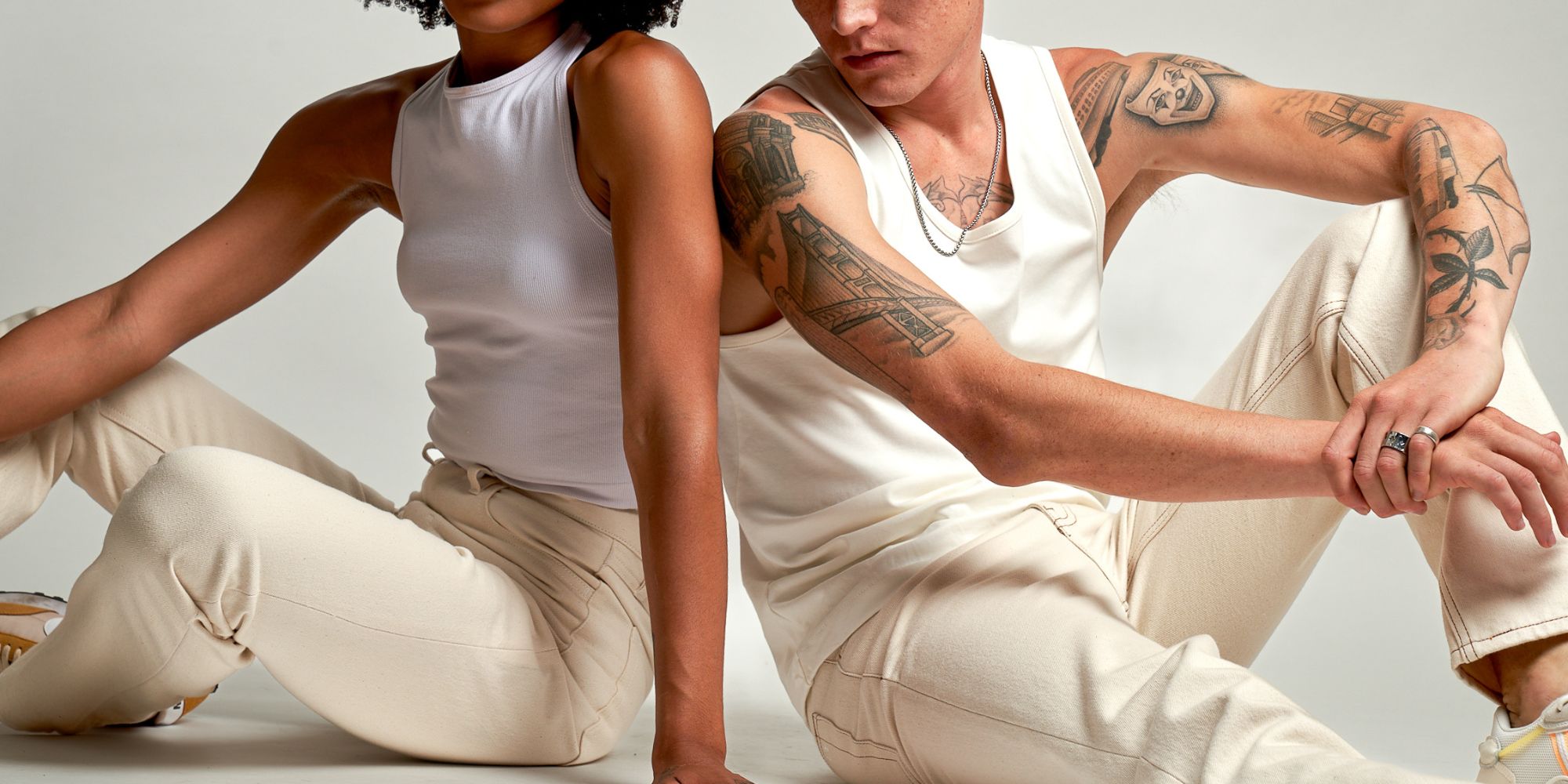 Unrefined, undyed, unbleached
The salt and pepper denim fabric for unspun's newest style is made in Italy by world-renowned denim mill, Candiani, dubbed "The Greenest textile company in the Blue World" for its sustainability efforts across transparency and technology.
The resulting fabric takes all the worst parts of regular denim and flips them on their head. By opting for 100% organic cotton and ditching the refining, bleaching, dyeing, and washing, unspun's latest collection is less water and chemical-intensive—not to mention its unique look.
Entirely customisable to fit you
As ever, unspun's newest jeans are entirely customisable. Using innovative 3D technology and a simple "Design, Scan, Wear" process, each pair of jeans is uniquely crafted to fit you and made-to-order with your exact requirements. The collection will be available in three different fits: feminine wide leg, feminine classic straight fit, and masculine straight fit. Customers can even select from different thread colours, waist, and hem options to craft the perfect pair of jeans.
Shop the new undyed styles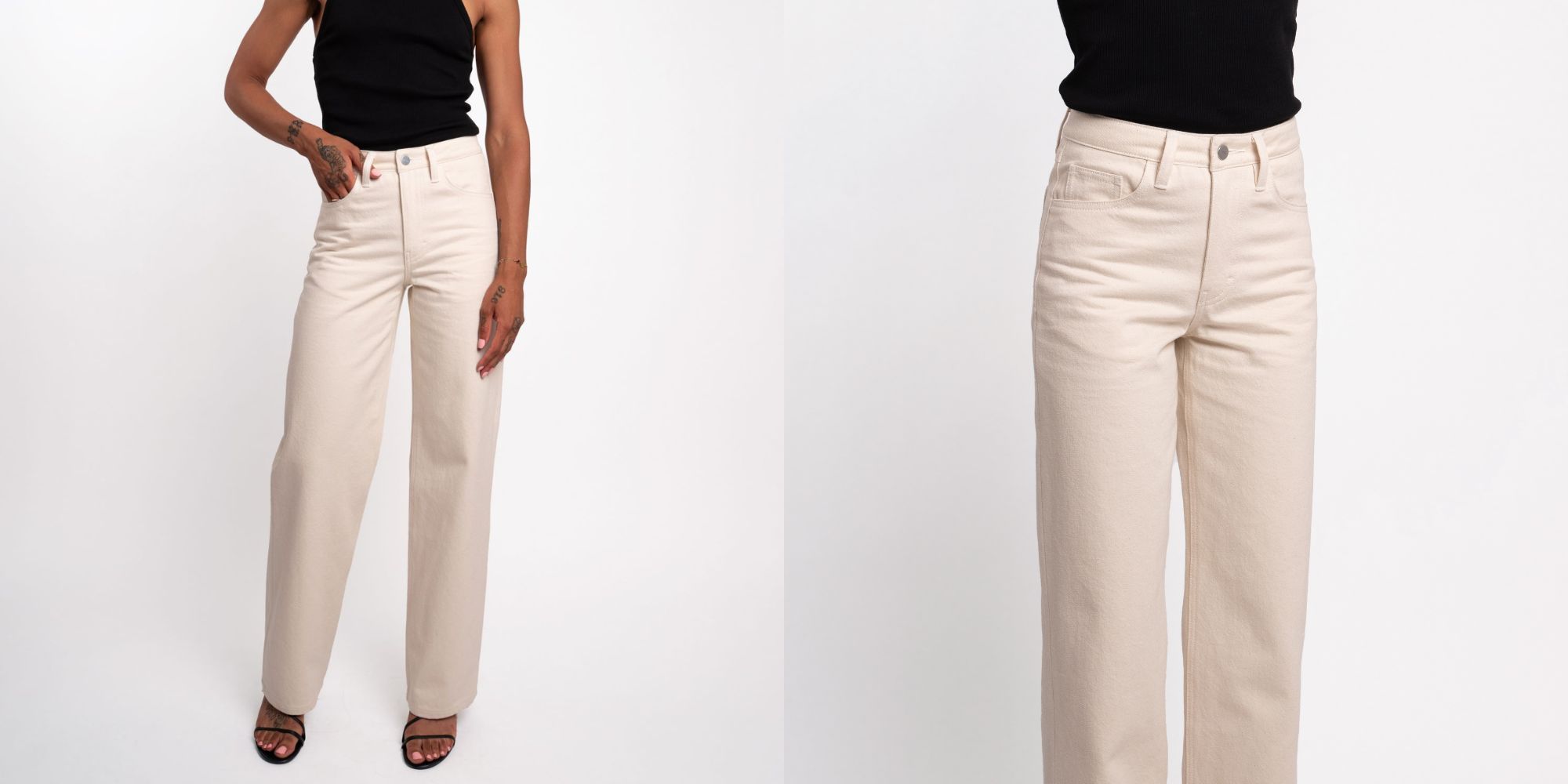 Loose fit jeans are in style, and these ones fit snug on your waist and hips, then a bit roomy on the thighs, and are cut wider down the leg.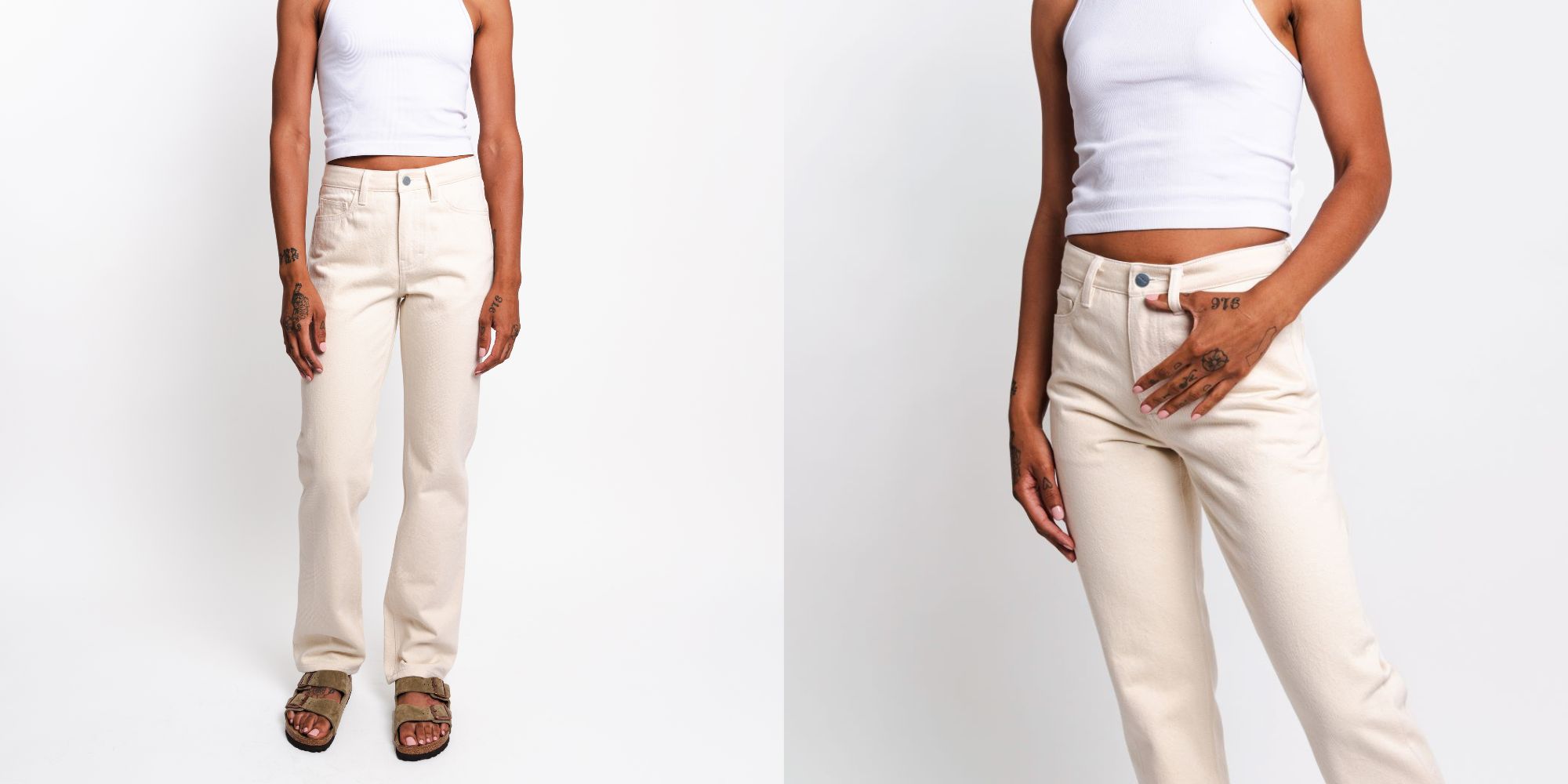 The one, the only, unspun's classic straight-cut jeans. A relaxed fit from the hips down, this is one silhouette with some attitude.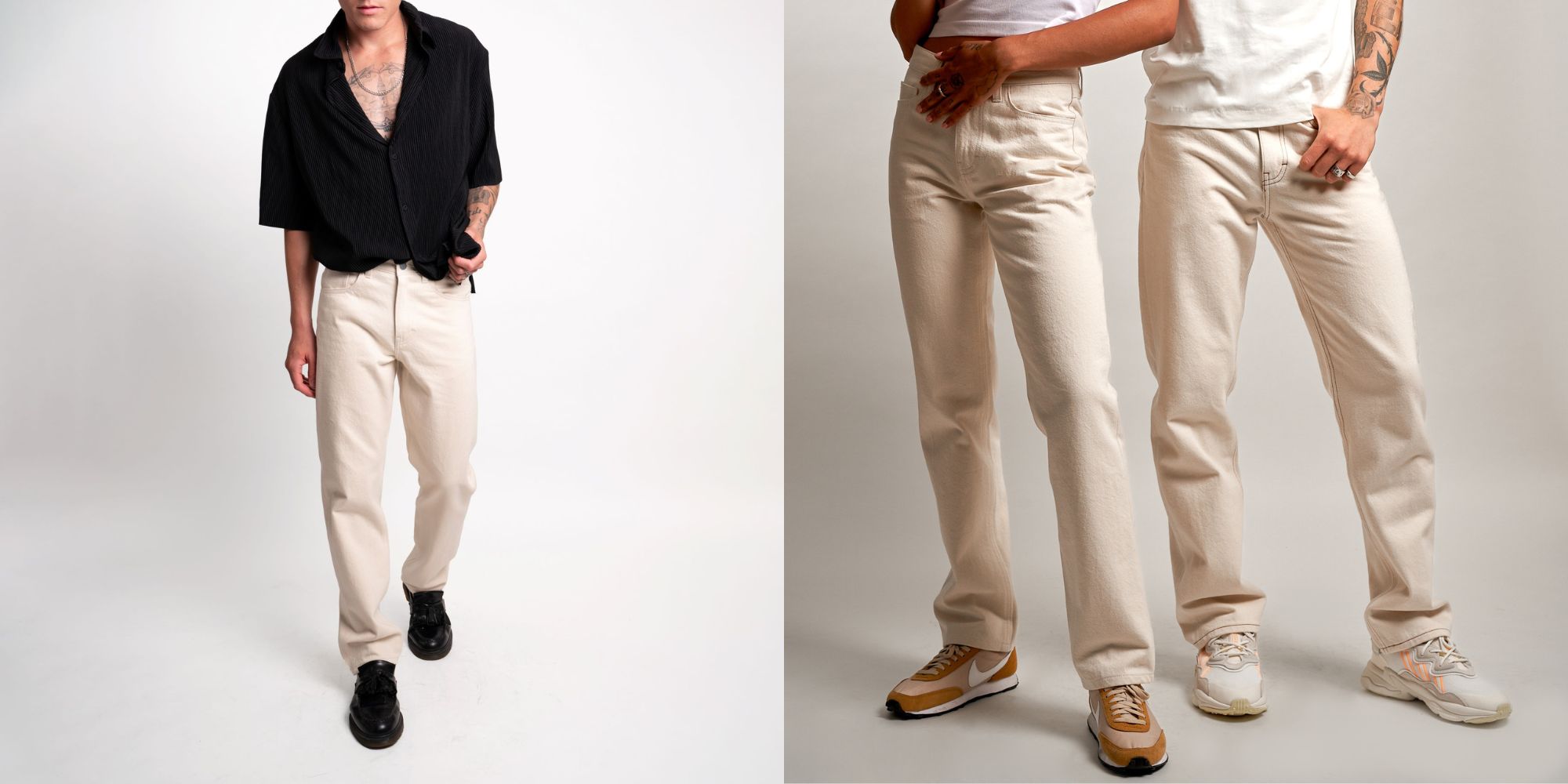 The classic fit in the masculine styles, fitted in the waist and cut straight down the leg. Non-stretch, natural organic cotton with a salt and pepper effect.