When we talk about cruelty-free products, what we're really saying is we don't want any living creature to suffer to make us look good. What that means in practice is choosing products that are vegan – i.e. they don't contain any animal products at all. That's the first problem solved.  But what if you're on a tight budget? Never fear, here's your ultimate guide to cruelty-free beauty.
Before we look at the good stuff, here's what to avoid
These non-vegan ingredients are common in hair and skin products, so always check the label:
Carmine a.k.a. cochineal, natural red 4, E120, and C.I. 75470 (made from crushed cochineal beetles to make red pigment used in nail polishes, lip products, blushes, and eyeliners)
Glycerine a.k.a. Glycerin, glycerol (sometimes derived from animal fats, sometimes used in soaps, haircare, makeup, and moisturisers)
Lanolin (a waxy substance in sheep's wool, often used in lip products and hair products)
Beeswax, apitoxin (bee venom), honey, bee pollen, miel
Collagen (derived from animal tissue, bones or skin, used in many anti-ageing and lip-plumping products)
Lactic acid (derived from milk products, used in anti-ageing and moisturising products)
Shellac (made from lac bugs, used in nail products and some hair lacquers)
Casein a.k.a. sodium caseinate or caseinate (derived from cow's milk, sometimes used in conditioning hair products and face treatments)
Elastin (protein extracted from the muscles, ligaments or aortas of animals, often used in anti-ageing products)
Keratin (comes from the hair and horns of animals, often found in strengthening nail and hair products)
Stearic Acid (generally derived from pigs' stomachs, sometimes used in deodorants, soaps, hair products, and moisturisers)
Guanine (fish scales, often used in sparkly nail polish, bronzers, highlighters and blushes)
Oleic acid a.k.a. oleyl stearate, oleyl oleate or tallow (animal fat, sometimes used in nail polish, soap, moisturisers and make-up)
Squalene (shark liver oil extract, commonly used in lip balms, deodorant and moisturisers)
Animal hair (often used in makeup brushes and false eyelashes)
The following brands are either certified by Choose Cruelty-Free or are officially listed by PETA as a brand that does not practice animal testing.
Face
A great base is the key to keeping your makeup looking fresh and radiant. Choose a cleansing and moisturising routine that works with your skin type. This then ensures that your face is the best possible blank canvas.
Toner
Free from parabens and phthalates, and also 100% cruelty-free and vegan, the Alba Botanica Hawaiian Facial Toner purifies and minimises pores with soothing aloe vera, witch hazel, and cucumber extracts.
While a bit pricier, Lush offers a range of toners to suit any skin type that are made from mostly natural ingredients. Lush's range includes bath bombs, bath oils, soaps, scrubs, face masks, lotions, and gels. They'll leave your skin looking and smelling amazing.
You can also make your own vegan toner out of ingredients you can find in your pantry!
Facial moisturiser
The Andalou Naturals 1000 Roses Beautiful Day Cream contains no artificial fragrances or harsh chemicals, so it's perfect for those with sensitive skin. Made from 100% vegan, cruelty-free, certified organic, and fair trade ingredients, this hydrating cream revives skin while bringing out that 'rosy' complexion.
Those with oily, acne-prone skin will love Alba Botanica's Acnedote Oil Control Lotion. Affordable, cruelty-free, and formulated with salicylic acid and willow bark extract, this lotion targets blemishes for a visibly clearer complexion.
Cleanser
Pacifica offers a range of affordable cleansers to suit any skin type. Their 100% vegan and cruelty-free Sea Foam Complete Face Wash combines coconut water and sea vegetables. Not only does it gently cleanse skin, but doubles as a makeup remover!
A new skincare trend that is gaining traction in the beauty sphere is the oil cleansing method. It's simple –  Take your favourite organic oil, such as olive oil, coconut oil, or jojoba oil, then massage it gently into your face and neck for one to two minutes. The oil works as a great makeup remover and also picks the dirt out of your pores. Your complexion is therefore left clean and hydrated. Oil cleansing might not be suitable for all skin-types, so make sure to patch test first, and be careful with harsher oils like tea tree!
Scrub
Now that we know the damage to our oceans caused by plastic microbeads, face scrubs containing the problematic particles are definitely out of the question.
But it's super quick, cheap, and easy to make your own face scrub out of ingredients you can find in your pantry!
Face mask
Pacifica has a number of affordable, vegan and cruelty-free face masks. Their Stress Rehab Coconut & Caffeine Facial Mask is the perfect antidote for when your skin is a bit under the weather. It combines coconut, caffeine, green tea, and turmeric to purify, therefore brightening and re-balancing stressed skin.
Have a spare minute? That's how long it will take you to whip up one of these easy face masks out of ingredients you can find in your kitchen.
Lip balm
Did you know that it's super easy to make your own organic vegan lip balm? Give it a go! Or for those of us a bit less adventurous, the Hurraw Balms are fantastic vegan, cruelty-free, organic alternatives to Chapsticks. They come in a huge range of scents and are available online and in stores worldwide.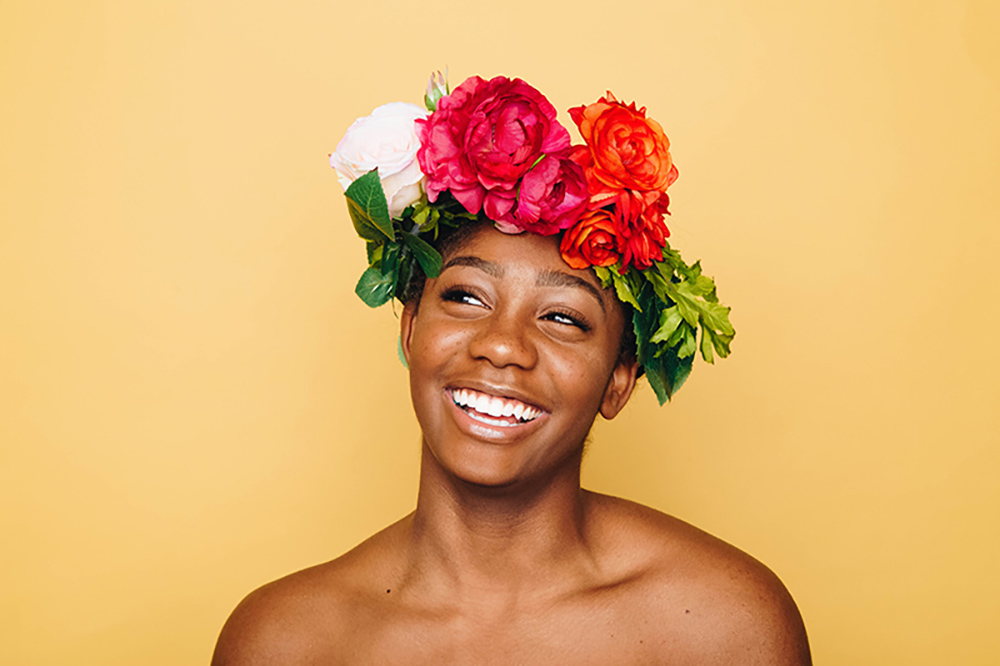 Hair
Shampoo and conditioner
Lush offers a range of beautifully scented, natural and handmade shampoos, conditioners, and treatments to suit all hair types. While all Lush products are 100% cruelty-free, not all are vegan, but you will find those are clearly labelled.
Andalou Naturals offers a range of natural, vegan and cruelty-free hair care products.  They are all made from at least 70% certified organic and fair trade ingredients.
Dry shampoo
The Lush No Drought Dry Shampoo is made from 100% vegan and mostly natural ingredients including cornflour, grapefruit oil, and lime oil, to keep your hair feeling soft and looking fresh and clean.
The Batiste Original Dry Shampoo is vegan and sulfate free, with an easy-to-love scent that matches any mood.
Why not make your own 2-ingredient dry shampoo? All you need is cornstarch and lavender essential oil!
Hairspray
Hairspray can be full of nasty chemicals that leave your hair dry and frizzy. The Aveda Witch Hazel Hair Spray is certified cruelty-free, non-aerosol, and made in a factory that is 100% wind-powered!
Made from at least 70% Certified Organic and Fair Trade ingredients, the Andalou Naturals Sunflower & Citrus Brilliant Shine Hairspray is rich in Vitamin E, which nourishes and conditions hair to give it a beautiful shine.
For those who want an effective cruelty-free hairspray that won't break the bank, why not give this tried and tested recipe for an all-natural vegan hairspray a whirl?
Hair dye
Getting your hair dyed at a professional salon may be the safest option, but it ain't cheap! Plus, it can also be tricky to find a salon that uses cruelty-free and vegan products. So why not do it yourself?
Lush offers a range of natural henna dyes made from essential oils and fair trade organic cocoa butter which makes your tresses glossy and soft. The dye develops differently according to your hair tone, to create your own personal shade.
For those wanting semi-permanent hair colour while avoiding ammonia or peroxide, Manic Panic creates 100% vegan and cruelty-free hair dyes in a range of rock 'n roll colours.
Lime Crime is a certified vegan and cruelty-free beauty brand that makes a range of "unicorn hair" products. As the name suggests, they come in every colour of the rainbow!
Hair treatment
Lush offers a range of handmade hair treatments that will have your locks looking healthy and beautiful. Their Hair Doctor Hair and Scalp Mask combines moisturising seaweed, extra virgin coconut oil, peppermint and rosemary extracts, Irish moss powder, chamomile blue oil, and fuller's earth. All of this goodness combines to gently cleanse the scalp and hydrate your hair.
The humble coconut oil really is a miracle product! Not only is it yummy, but it is an effective moisturiser, makeup remover, and hair product. Rub a handful of oil into your wet hair and leave it in for 15 minutes. When time is up, wash it out with shampoo to reveal shiny and healthy locks.
Body
Moisturiser
While they used to be owned by L'Oreal (which tests on animals), The Body Shop was sold to Natura in 2017 – animal lovers rejoice! Over the past three decades, The Body Shop has worked alongside Cruelty-Free International in advocating for a worldwide ban on animal testing. The brand is also dedicated to sustainable practice and has helped restore rainforests and protect endangered species in India, Indonesia, Vietnam, and Malaysia. Though The Body Shop offers a huge variety of luxurious moisturisers, you can't go past the classic Cocoa Butter Body Butter. It's made from fair trade cocoa beans and enriched with Community Trade coconut oil. With this combo, it provides 48-hour ultra-rich moisture, which is perfect for dry skin.
Though a bit more expensive, Lush's wide range of moisturisers are totally worth the investment. The Charity Pot Hand and Body Lotion is made from nourishing Fair Trade olive oil, Colombian cocoa butter, and Shea butter, but most notably with every purchase, 100% of the price is donated to small, grassroots organisations.
Exfoliating scrub
Frank Body is a cruelty-free brand that offers a range of natural vegan body scrubs. They are made from coffee grounds which will have your skin feeling refreshed and full of life.
Deodorant
Lush offers a range of handmade deodorant powders and solid deodorant blocks. They use natural ingredients such as bicarb soda, cream of tartar, and essential oils.
Schmidt's Naturals makes award-winning certified cruelty-free and vegan deodorants that come in a range of packaging and scents.
Shaving cream
Lush offers a range of shaving bars and creams that will help you achieve that perfect, smooth shave every time.
You can also double-up your conditioner as shaving cream, or even use coconut oil!
Soap
Dr Bronner's all-in-one soaps are biodegradable and vegan. Gentle and versatile, they can be used for washing body, face or hair!
Perfume
For perfume, Lush has you covered. Not only do they smell amazing, but their design is on point! They have a range of both solid and liquid perfumes in bottles so cute, you'll have to repurpose them when they're finished! All their perfumes are 100% cruelty-free and vegan.
Pacifica offers a range of paraben-free perfumes made from natural essential oils in roll-on, solid, and liquid varieties. For more classic scents like vanilla and musk, and some delicious fragrance mist options, hop back onto The Body Shop.
For a heady scent without the hefty price tag, why not try and make your own perfume? You can make solid perfume with just 3 ingredients!
The takeaway here is that going cruelty-free and natural doesn't need to break the bank. There are even some products you can make at home that are much better than anything you'll find in a shop  – and with much less waste too! Go forth and conquer, cruelty-free babes!