Are you ready to do more for the environment – to shop more sustainably, reduce the amount of plastic you use and to decrease your environmental footprint – but have no idea where or how to start? Sustainable fashion and lifestyle expert, Marieke Eyskoot, wrote the book that answers all of your questions.
Marieke has been speaking publicly about sustainable fashion and lifestyle for the last 15 years, a career that included working with the Clean Clothes Campaign for nine years, co-founding the international fair fashion trade show MINT, and being nominated as Amsterdam Citizen of the Year. Her book, This is a Good Guide – for a sustainable lifestyle, explores sustainability across fashion and accessories, beauty, food, home, work, travel and leisure. She walks you through the steps to take across all aspects of your life and includes interviews with Livia Firth, Safia Minney (Founder of People Tree), Elin Larsson (Sustainability Director of Filippa K) and Andrew Morgan (Director of The True Cost), just to name a few.
We recently caught up with Marieke to discuss her new book, views on ethical fashion and tips on living more sustainably.
What was the inspiration behind your book?
The book is my attempt to answer all the questions I have been asked over the years from people who would love to take more steps, be more conscious in their behaviour and really try to be part of the movement for a better world, but do not know where to start. I tried to include as much information, options and possibilities in one comprehensive book, because if you need to look for too many different things in too many different places, it makes it harder. There are so many entry points to a more sustainable lifestyle, beyond just fashion choices and what you can buy – such as the way you wash, use energy in your home or the way you travel. I wanted there to be something for everyone.
It was also important to me that the book showed that choosing a more sustainable lifestyle is really something positive and not a negative choice at all. People often think that if they choose to be more sustainable, their life will become boring, sparse or limited because they are not allowed to do certain things, but I think a sustainable lifestyle actually gives you more; more quality, more options and more positiveness. I hope the book demonstrates that you can live a really good life and still do good at the same time.
Why is sustainable living important to you?
During my time with Clean Clothes Campaign, I learnt so much about the amount of resources from our planet and the people that are required to produce everything that facilities our lifestyle. I was born in the Netherlands and because of that, I naturally got things such as human rights, women's rights, democracy and a relatively stable economy, which I did not do anything to earn. That was just handed to me and I do not feel that I have any more right to it than anyone else. Because of that, I want to use everything that I have been given to try and make the balance a bit fairer for everyone.
How has the sustainability industry changed since you started your work in it?
When I started working for the Clean Clothes Campaign in 2002, there was not much awareness about the issues. That of course is completely different now. I think most people now know about that way our products are being made and the exploitation of the people and the planet; propelled by tragic events such as the Rana Plaza collapse. It is now not a matter where people are simply not aware and it really needs to be about people actually making different choices and acting on the consequences of that knowledge. Part of the reason for me to write the book is to give those people who now want to act the tools to do so.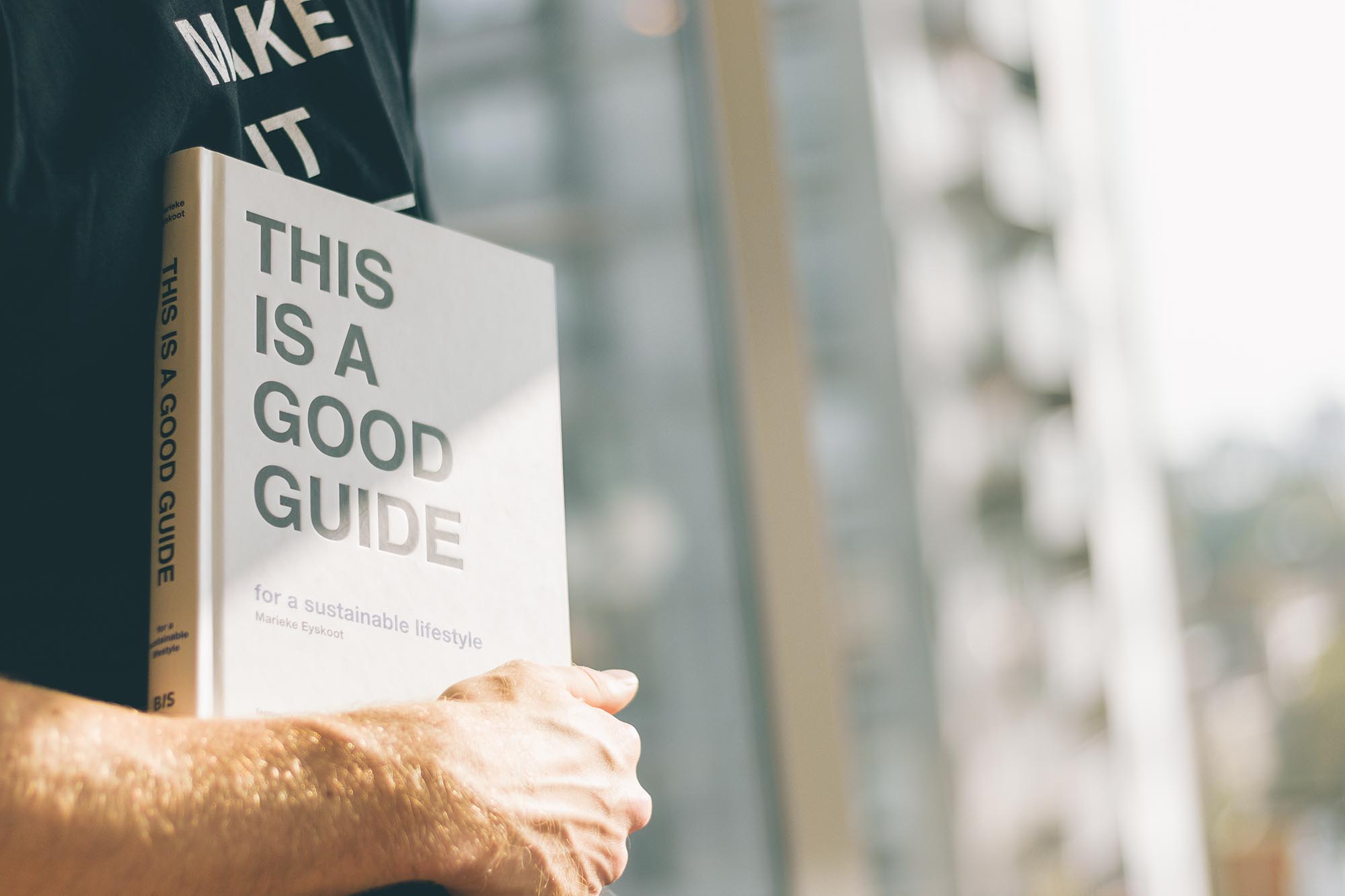 People often think that sustainable and ethical fashion is expensive. What are your thoughts on the affordability of sustainable fashion?
It is not that sustainable fashion is expensive, normal (fast fashion) is too cheap. We have been accustomed to prices that are not the true prices of these items, because it often does not take into account the environmental damage, transportation and need to pay the people in the factories and the people who produce the materials a living wage. Just because something is cheap does not mean that it does not cost much; it means that someone other than you is paying the price. People who are a lot worse off than us are subsidising the prices we are paying and our cheap way of living. Sustainable fashion is more expensive than fast fashion and it should be.
I think it is our shared responsibility to change this mindset and perspective of what something should cost. We need to start valuing quality over quantity, and have a good think about whether purchasing that thing will actually make us happy and also, why we feel that we need to buy so much. The system is built on ensuring that we do not feel okay about ourselves, so that we continue to consume. This is something we need to actively realise and resist, and to choose brands thats offer us products that do make us feel good about ourselves and that do good things for people and the planet.
What are your tips for someone who is interested in a sustainable lifestyle but finds it hard to sort through all the information?
Give yourself some time to familiarise yourself with the issues and also know that you cannot always make a perfect choice. I often advise having a mix of different strategies – go for second-hand clothing (because there are so many clothes in the world already), but if you do buy something new, try to buy from a brand that tries to do good on many different areas rather than one; for workers, farmers, animal rights, packaging and transport. I am not saying that every brand should be perfect but what I expect from a brand that takes this topic seriously is that they communicate what they already do (of which they should be proud of) but to also be honest and transparent about the areas they need to improve in, what they are doing to address it and how you can help them. To me, being transparent is a sign that a brand is taking sustainability seriously.
What change would you like to see in the next 10 years?
I would want to see changes in the legislation. It is unacceptable that a fashion or lifestyle brand can legally make a profit based on the exploitation of others and the world in its entirety. Products created through exploitation should not be available in our markets and we need to stop accepting it. It is our collective responsibility as a society, from government, to companies to consumers, to take responsibility in changing the way that our products are sourced and produced. We all created this system so we are the ones that need to change it.
'THIS IS A GOOD GUIDE – For a Sustainable Lifestyle' is available in both Dutch and English.