There are countless benefits coming from taboo-breaking around the topic of menstruation lately. While an increasingly open discussion on periods opens doors for much-needed education and empowerment, it also finally breaks down barriers for all of those who have been struggling with groundless shame and uncertainty. Now, we can shift the spotlight from oh-so-embarrassing tampons falling out of your purse or pocket to the essential things: the waste sanitary products are leaving behind, and how to find more ecological solutions. Thankfully, there are already some truly life-changing products out there. We hope you enjoy our walk through some of the pioneering brands in this field.
Disclaimer: as we only rate fashion brands at present, the following companies have not been officially rated by Good On You, so we cannot guarantee their ethics credibility for people, the planet, and animals. However, we want to do our part in reducing the stigma around menstruation and highlight initiatives and products that help so many people around the world, so we encourage you to look into them all the same!
Period Underwear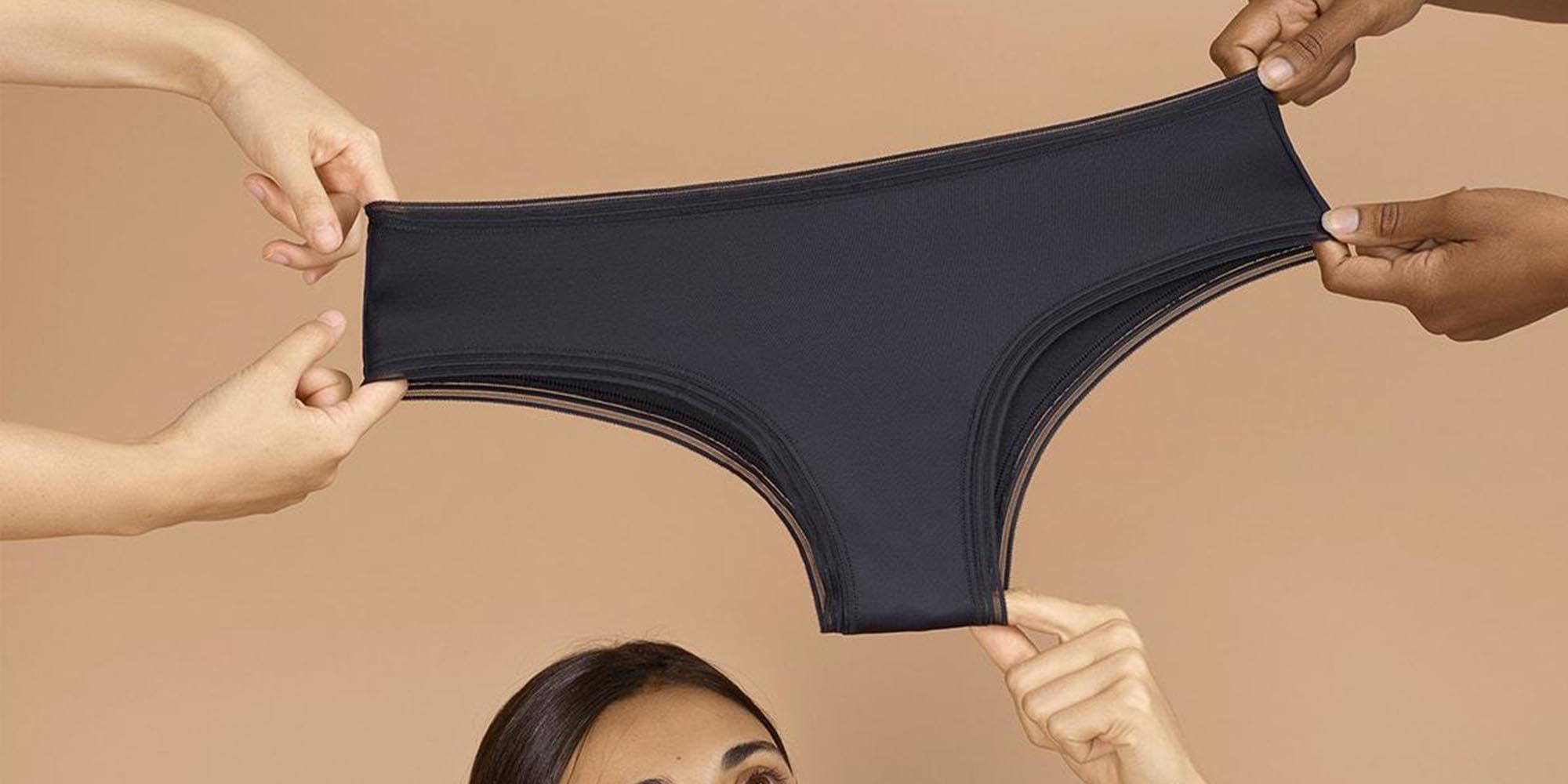 nat'v basics is an Australian eco-friendly underwear label designed for the everyday woman. Made from recycled and sustainable materials, nat'v basics are designed for the everyday woman to be the most comfortable basics you'll ever wear. No frills or trims or awkward bits – so you can put them on and forget you're wearing them! We love their seamfree period and leak proof underwear.
This brand's mission? A waste-free period and "smashing shame around bodies and reproductive health". We love the message just as much as the incredible period underwear that can now absorb up to four tampons' worth in some styles! Be it the Hiphugger, Boyshort or Hi-Waist – lovely underwear and care-free menstruation have never been better matched.
ModiBodi encourages you to "find the right flow for your bodi"! As everyone menstruates differently, we love this approach to both an ecological and empowering understanding of your period. Listen to your body and find the right pair for you—for feeling "safe, sassy and sustainable all day". ModiBodi also has a period-proof swimwear range!
Another fantastic initiative supporting you with more ecological period management is AWWA, born in 2018 in New Zealand. AWWA produces perfectly fitting underwear as a zero-waste alternative to tampons and pads that will make you feel empowered 365 days a year. It even has a teen-specific range for those who are just starting on their period journey—because we all know being a teenager is hard enough!
Menstrual Cups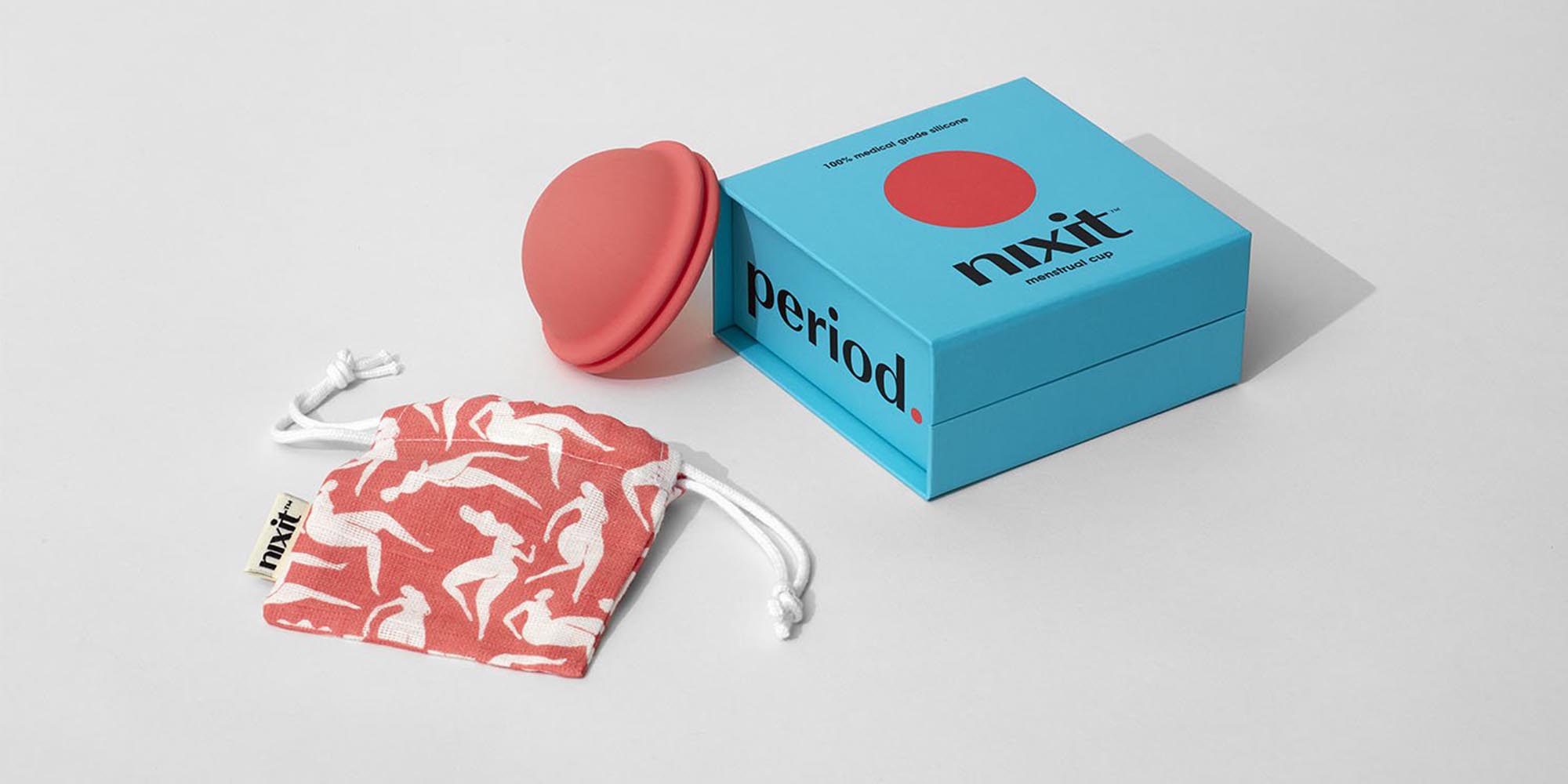 With the motto "The time for progress is now", this Canadian brand wants to revolutionise the life of menstruating people with their nixit cup that lasts up to 12 hours (yup, you heard right!). Its unique shape makes it easier to insert and remove than other menstrual cups, and it is also registered by the Vegan Society. Try it out and make sure your period is leaving an even smaller footprint on this planet.
Speaking of menstrual cups, we couldn't help but think about another brand making the world a better place with every single sale. Ruby Cup works with the concept 'Buy One, Give One', meaning that with every single cup purchased, you can change someone's life by making their period safer and healthier. While thinking ecologically, you can also make a huge difference for the sexual health of others around the planet.
What's better than a cup that not only helps you but helps others as well? Cora's menstrual cup is made of medical-grade silicone, comes in two sizes, and provides up to twelve hours of leak protection for your peace of mind. Even better, with every purchase you make, pads and health education are provided to a girl in need.
Eco Pads & Tampons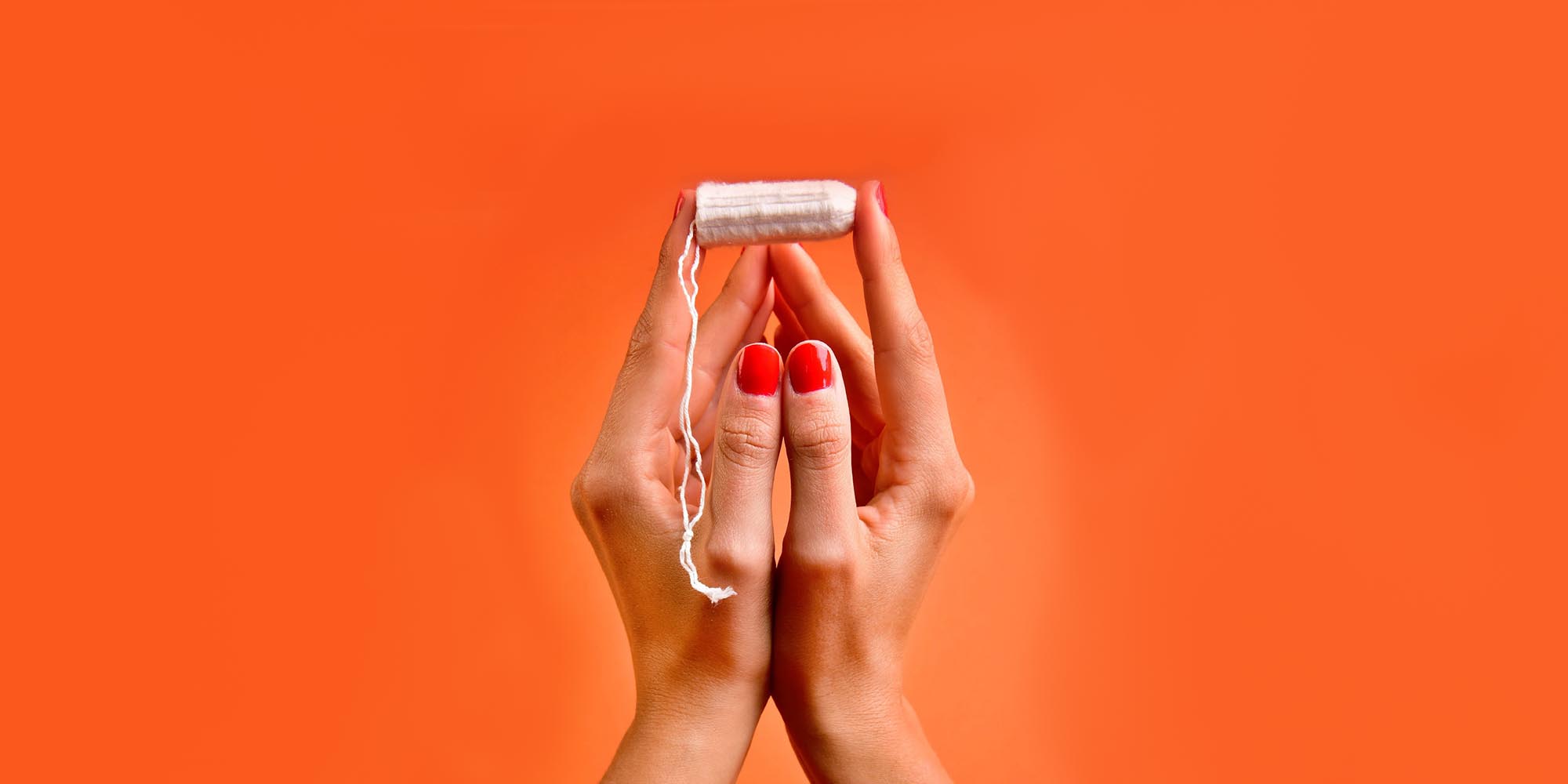 You're not a big fan of menstrual cups and would rather stick to tampons and pads? Everyone should decide on their own menstrual healthcare—and, thankfully, every choice can be eco-friendly nowadays. Brands like Ohne and Bamboo Babe got you covered with 100% organic tampons and pads that are biodegradable and free from the harsh chemicals often found in mainstream options (like bleach, eek!). They even offer personal period kits and cramp care, so no wish or need is left unfulfilled.
You've probably heard of cloth nappies, but did you know cloth pads are also popular in the period revolution? EcoFemme creates cute and conscious cloth pads made from organic cotton. This brand empowers young people in India, and has a Pad for Pad program that means every international purchase donates a pad to someone in need!
Brilliant how many eco-friendly alternatives there are to conventional menstrual products, right? Given that almost half of the world's population is faced with the challenge of a waste-free period, we think this is an incredibly important development. And you—already opting for one of the options above? Happy ecological menstruating!