Queer visibility comes in many different shapes and forms, from celebrating the queer icons and activists who paved the way for the rights and protections of the LGBTQ+ community to championing the voices that are currently taking part in the fight against homophobia and transphobia. When it comes to the fashion industry in particular, putting queer people front and centre—both on stage and behind the scenes—is the least that new generations expect from brands they choose to buy from.
According to The Akin's The Generation Report, "Gen Z and Millennials actively seek out information on brands' practices and product origins or manufacturing," and "70% believe brands have more power than governments to make a change." Today's consumers would easily switch brands due to a lack of social work or a conflict in values. And you're part of this demographic too, which means you have the same power over the choices you make as a consumer.
What better way to mark the beginning of Pride month than by supporting the brands that are actually taking part in the fight for queer visibility? In order to help you pick the right brands to support this month and after, we've listed some of our favourite brands below, which are either LGBTQ+ owned and operated, celebrating gender and sexuality diversity, or supporting the community in innovative and charitable ways. But before we do, let's go more in-depth into the issues and challenges of LGBTQ+ representation in the fashion industry.
"There was a void within the visual of runways, the London Queer Fashion Show gives the platform for designers to dress bodies and not gender. It was created to share unique talent with the world from a space where LGBTQIA+ fashion designers, models, and crew could be 100% authentically themselves. I designed a stage where menswear or womenswear simply doesn't exist and clothes can be cloth. A space where cutting edge looks are created by unique designers, for all bodies. Queer bodies grace the catwalk, faces that you know, bodies we never get to see and those who can get lost in the vacuum of commercial imagery." London Queer Fashion Show's Director Lucy London.
Queer bodies grace the catwalk, faces that you know, bodies we never get to see and those who can get lost in the vacuum of commercial imagery.

Lucy London – London Queer Fashion Show's Director
What is LGBTQ+ representation?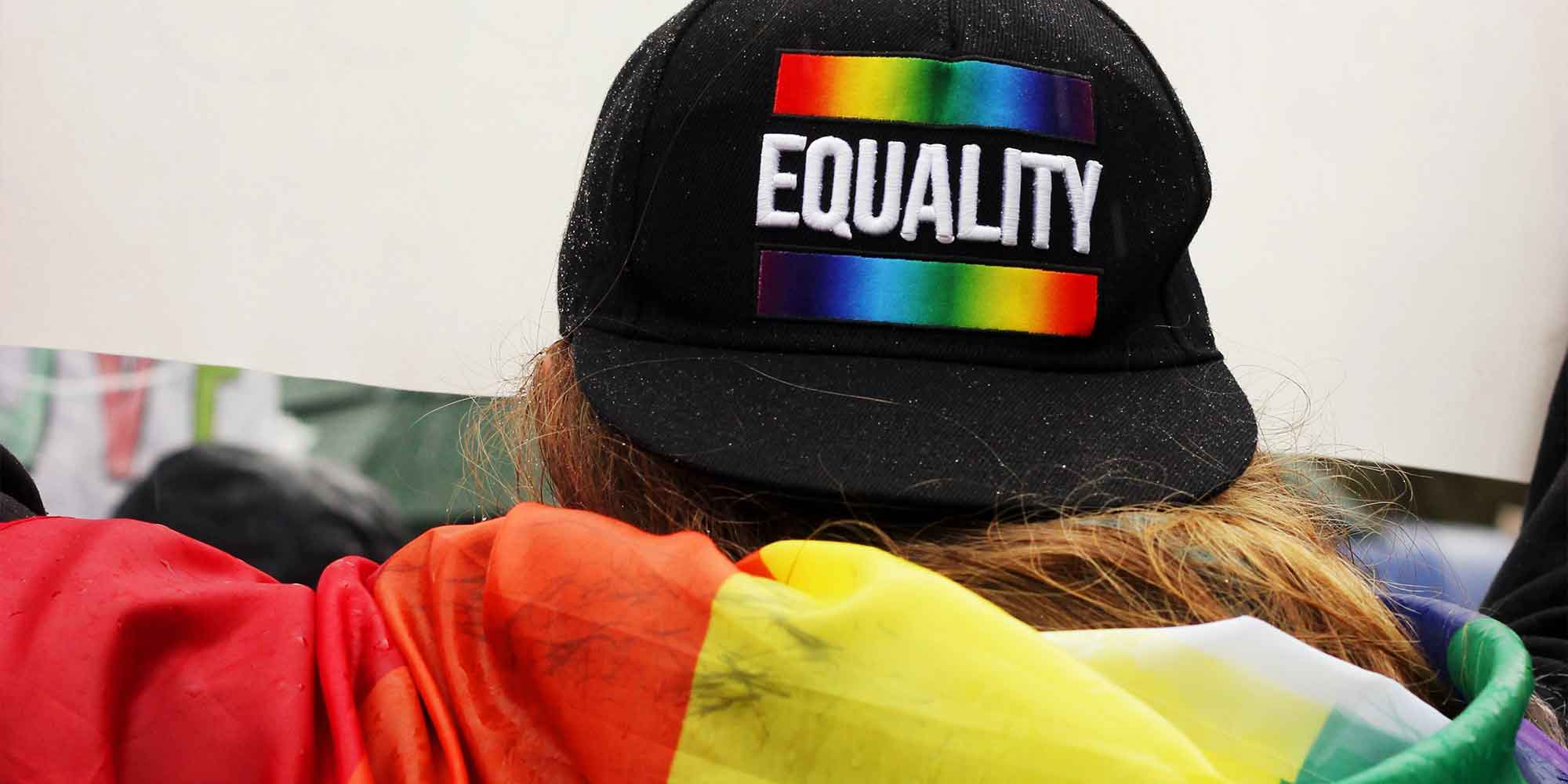 Representation is the way certain aspects of society such as gender, age, ethnicity, or sexual orientation are presented to audiences. LGBTQ+ representation, only when done well, can have a very powerful impact in terms of influencing ideas and attitudes towards the community, which is why it is crucial for it to be spearheaded in every industry, fashion included.
The worlds of fashion and queer culture have forever been intertwined. Clothes are a great way for individuals to shape and articulate their identity, especially for those whose identities have been marginalised or put under threat for centuries. Sadly, fashion has also played an important part in restricting this diversity of identities. That's why it's necessary for consumers to receive full transparency from the brands they're considering to buy from.
Whether you're a member of the queer community or an ally, you're probably aware of the fact that during Pride, many high-street brands tend to use the celebration as somewhat of a marketing tool in something known as "rainbow-washing". But in order for LGBTQ+ representation to seem genuine rather than manipulative, brands' campaigns must reflect a sustained effort on behalf of the brand to empower the people that make up this community through philanthropic efforts and organisational partnerships. As notions of diversity and inclusion are starting to gain real momentum throughout fashion, now is the time to separate the wheat from the chaff and find out exactly which brands are worth the praise, and which are nothing other than queer-baiting professionals.
People should think twice before digging into Pride collections by big brands and support queer designers throughout the year, making sure their money goes into the pocket of a real member of the LGBTQ+ community and not into a multinational brand that just uses Pride as a marketing tool.

Fashion designer and founder of CHEMA DIAZ – an LGBTQ+ owned and inclusive brand
Ethical brands championing LGBTQ+ representation