Let's be honest, it's hard enough to find the partner of your dreams, but finding the perfect wedding dress? Daunting, to say the least. And that's before you look for a gown made with the wellbeing of the planet and its inhabitants in mind!
Eco-conscious brides, grooms, and couples everywhere are having more mindful celebrations and ethical weddings. Even royals like Meghan Markle and Princess Beatrice opted for eco-friendly wedding and reception dresses, Markle with a stunning Stella McCartney number and Princess Beatrice with a vintage gown on loan from the Queen. This kind of exposure to more sustainable gown options can only be a good thing for the wedding industry, which is typically highly polluting. According to research in The Green Bride Guide, the average wedding produces 400lbs (200kg) of garbage and 63 tons of CO2. With an estimated 2.5 million weddings per year, that means 1 billion lbs of trash and the emissions equivalent of what 4 people would produce in a year in just one day!
So, this ultimate guide to ethical and sustainable wedding dresses is here to make at least one part of your wedding experience a little less stressful and a little more compassionate. Here's a list of places to start in your hunt for 'the one', 2.0.
Something old
The best thing you can do for the environment when choosing a wedding dress is to find something pre-existing!
Vintage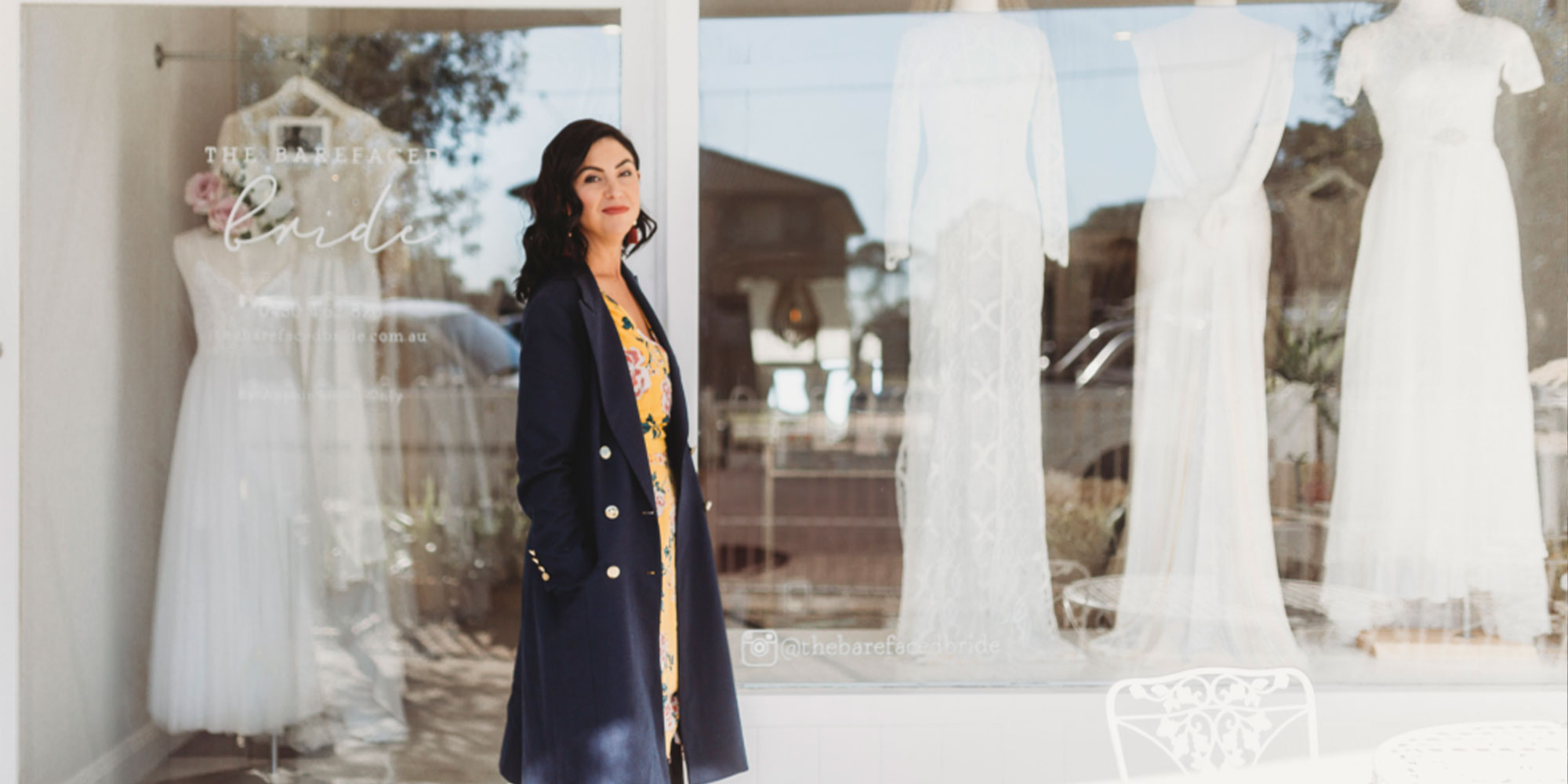 Vintage gowns can leave a lasting impression. However, poring over racks of gowns in vintage shops takes time and a good eye for picking out diamonds in the rough. And while sites like eBay can provide you with a plethora of options, they don't always guarantee that the item will be of high quality.
So try one of these vintage bridal shop alternatives:
The BareFaced Bride – Amanda Garrett Couture Wedding Gown
This Sydney bridal studio sells pre-loved designer gowns, designer samples, and curated vintage dresses. Inspired by her struggle to find a wedding dress, owner Melanie Bowman offers brides-to-be a memorable and personalised shopping experience tailored to their own unique story.
Oxfam UK – Vintage Lace Wedding Gown
Oxfam Shops are well known amongst fashion fans as a place to nab some bargain quality threads, and that includes wedding dresses. Their online store has an extensive range of vintage gowns in all shapes, sizes, and eras. So whether you're going the full 1980s meringue or 1960s flower child, you can find something that fits the bill.
Etsy – 1930's Art Deco Blush Satin Wedding Dress
Etsy is where great vintage stores show off a selection of their best garments. Stores like Maryland USA-based Vivian Elise Vintage specialise in restoring beautiful dresses to their former glory. This gorgeously simple 1970s-era gown would be the perfect lightweight dress for a summer wedding.
Second hand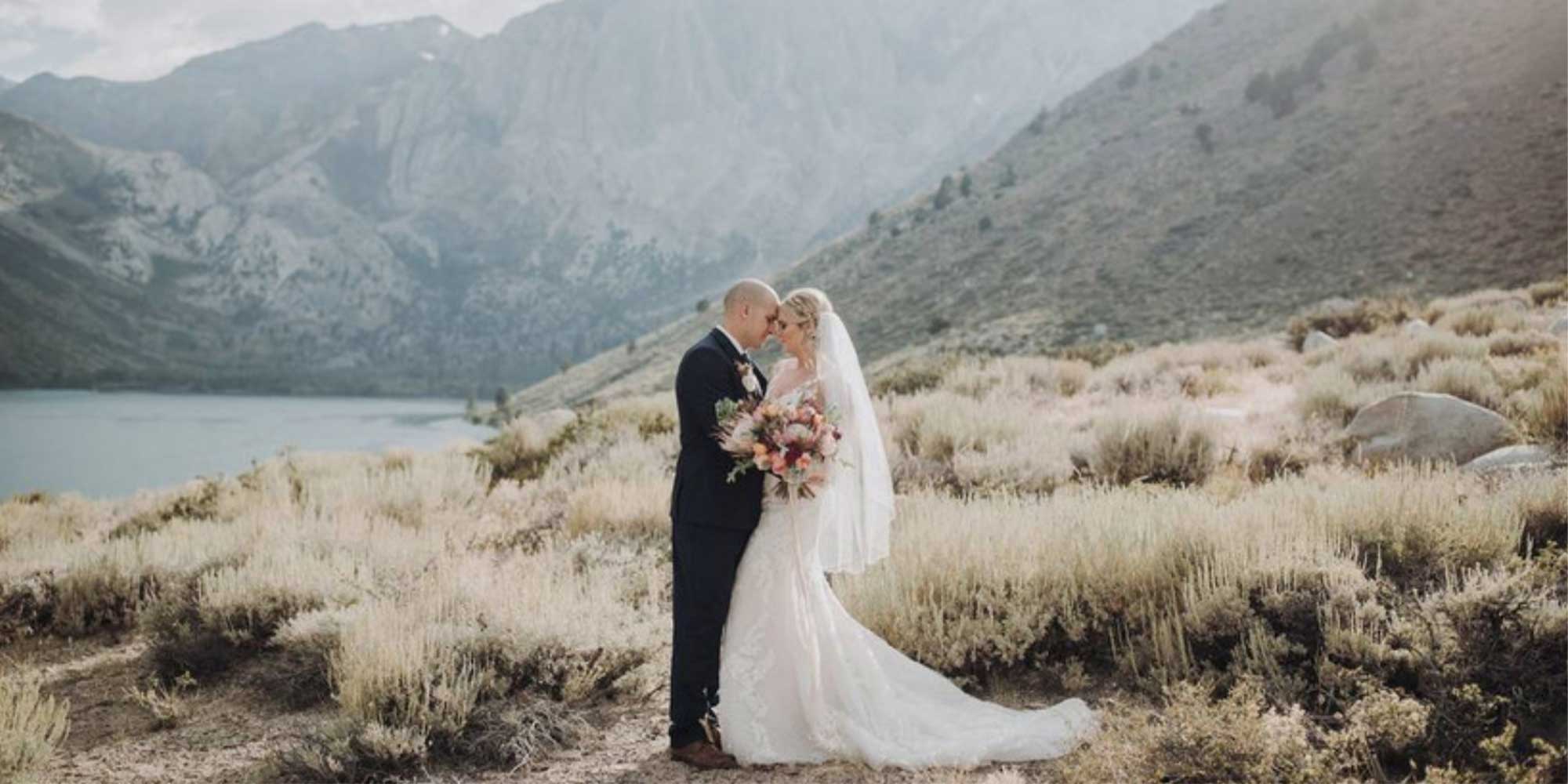 The vintage look is not for everyone. However, second hand does not necessarily have to mean vintage. For an eco-conscious bride-to-be who prefers more modern styles, try one of these great sites that connect current brides with past ones.
With over 5,000 dresses available on their online marketplace, there is a high chance the dress of your dreams could already be waiting for you. Once Wed was launched in 2008 and has since become one of the "top wedding websites in the world". To inspire brides-to-be, Once Wed offers a variety of content from wedding ideas to real-life inspiration. There are some great finds to be had, like this 2020 Vera Wang gown.
Still White is a huge worldwide marketplace for second hand wedding dresses with thousands of pre-loved wedding dresses to choose from. Offering a variety of filters, including size, price, condition, and style, Still White allows you to shop by price or by design, making the search for that perfect dress a little bit easier.
Borrowing Magnolia is an expansive bridal marketplace with designer wedding dresses from renowned designers worldwide. Along the way, the brand has made sustainability a cornerstone of its mission, ensuring that the brand leaves a trail of social and environmental impact along the way. Borrowing Magnolia is a treasure chest for an eco-minded bride-to-be on a dress hunt!
Something new
Buying second hand might not be the right option for you. Maybe you don't want your special dress worn by anyone but you, or perhaps you can't find what you're looking for second hand.
Never fear! You can still stay true to your ethical values with one of these phenomenal brands bringing you the ethical and sustainable wedding dresses of your dreams.