You may have heard of the R's of fashion before, but never quite like this. The R Collective combines the ideals of circular fashion with timeless and elegant design thanks to these three little words: rescue, reuse, and reimagine. We are thrilled to introduce you to one of our 'Great' rated brands that seeks to redefine fashion by putting care for the planet and its inhabitants first.
Founded in Hong Kong in 2017, this inspiring brand has rather unexpected roots having been inspired by the work of Redress charity, which was started by a former award-winning journalist and dentist with a passion for public health back in 2007. When founder Christina Dean first moved to Hong Kong in 2005, she experienced Asia's environmental pollution and public health issues firsthand. Living in the heart of the region's apparel manufacturing and exporting hub, fashion's negative impacts on people and the environment became apparent to her very quickly, so she established and ran charity Redress for ten years. Armed with singular insight and powerful connections in the global fashion supply chain, Christina gathered a unique and experienced management team, and The R Collective was born. The brand works every day to turn fashion's waste into beautiful, timeless, high-value garments, and they donate 25% of company profits back into Redress charity while they're at it. Swoon.
We are on a mission to make fashion a force for good by reducing textile waste and pollution created by the fashion industry.
So, how does it all work? Let's look at those Rs again.
Step 1: Rescue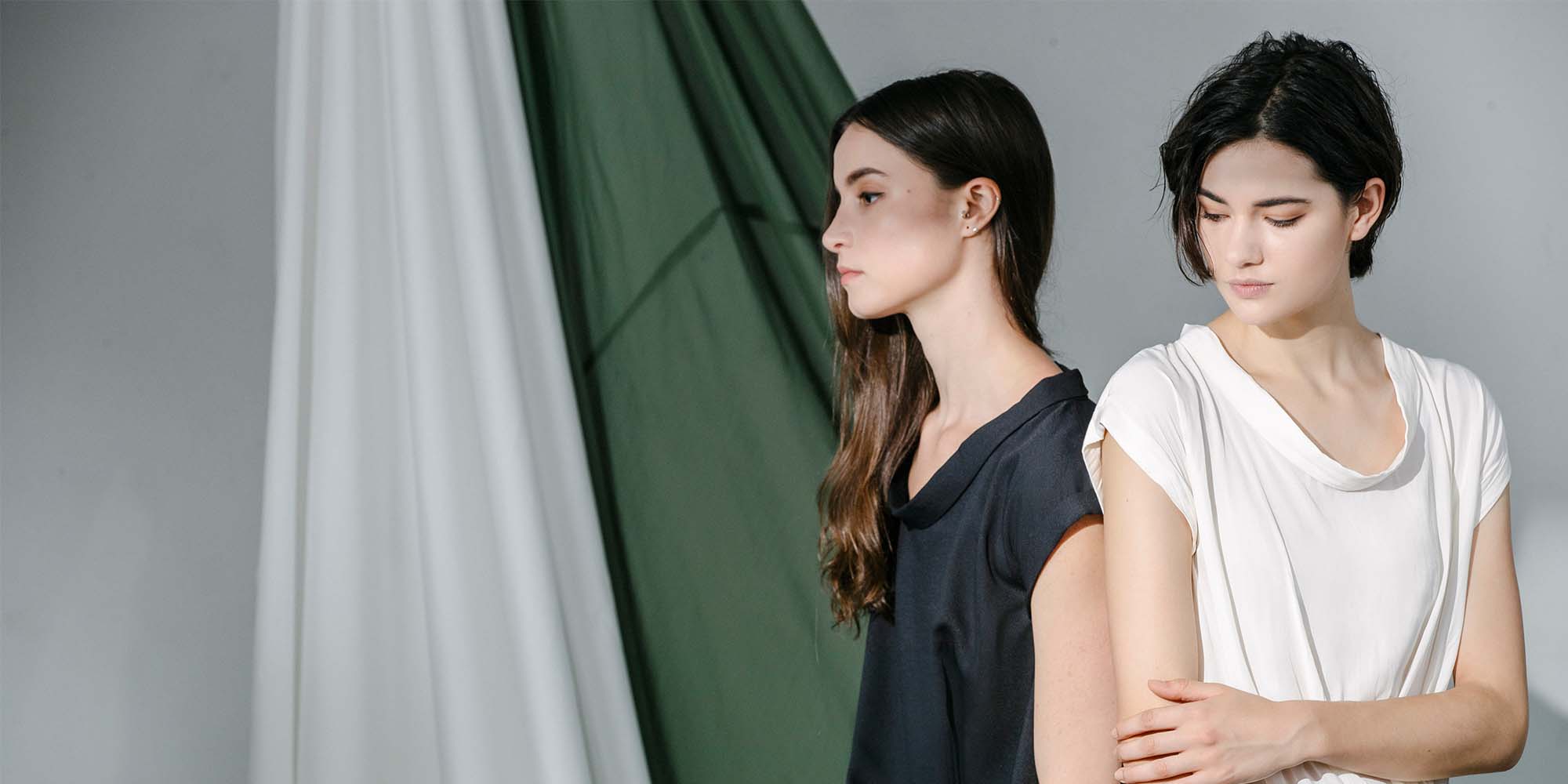 Wastage is a huge problem in the fashion industry. Sadly, your shopping habits are likely contributing to landfill and the pollution of the planet's skies and waterways. A big part of that comes about because brands produce and use virgin materials for their clothes. In a world of fast fashion and overproduction, this is, at best, unnecessary, and at worst, extremely harmful. The beauty of The R Collective is that it rescues unwanted yet beautiful quality fabrics that may have been destined for landfill, incineration or downcycling. By rescuing quality textile waste sourced from the world's leading luxury fashion brands, mills, and manufacturers, customers are getting the luxe quality of a high fashion brand without the environmental degradation that often goes along with it. Count us in.
Step 2: Reuse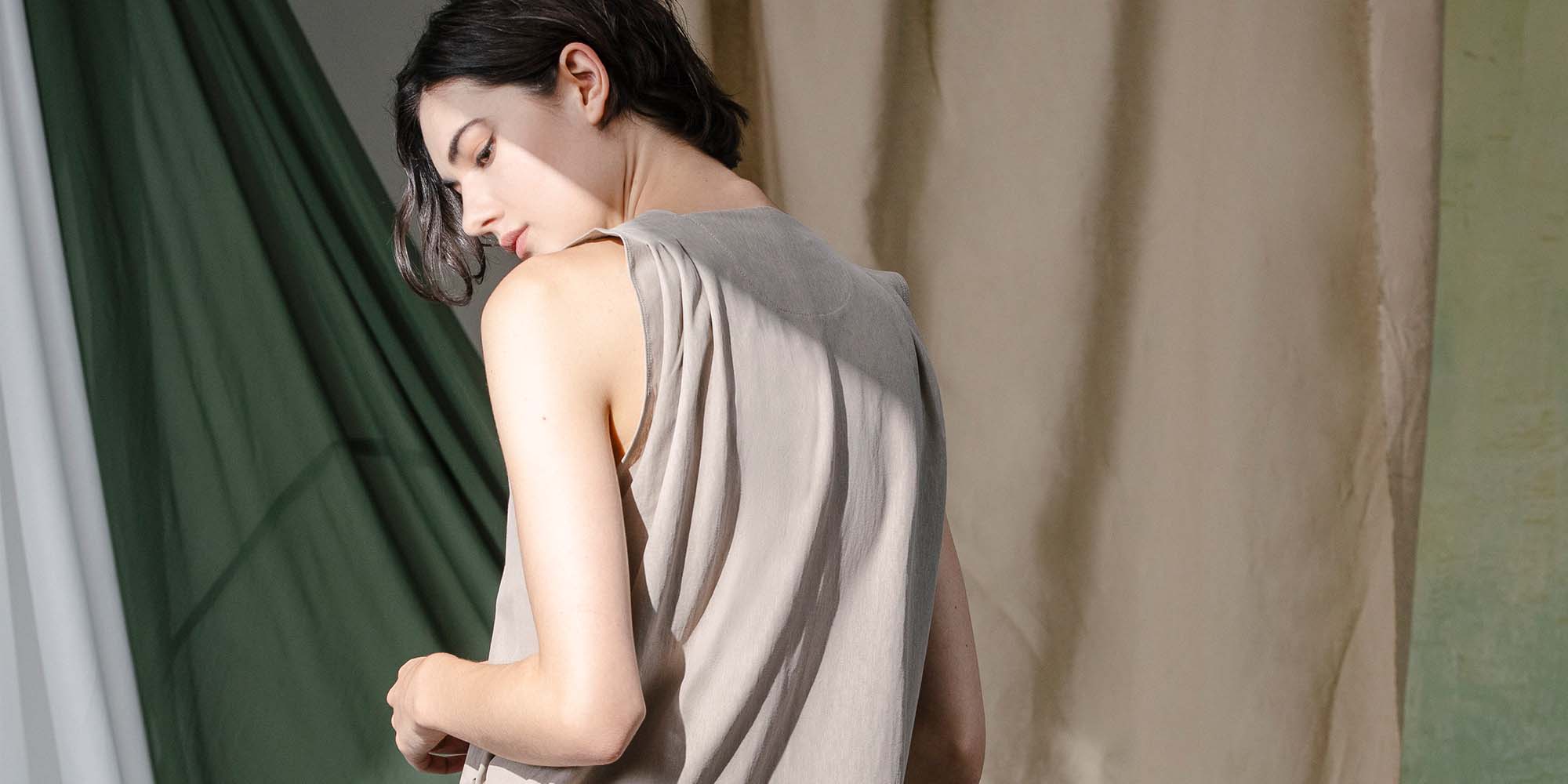 This is where that eco word we love so much comes into play: upcycling. By sourcing unwanted fabrics and putting them back to work in fashion, the need to create brand new materials is avoided. After being exposed to unimaginable wastage for over a decade, Christina and The R Collective team were highly motivated to reduce waste, and wanted to generate immediate environmental savings by putting said waste back into wardrobes. This radically minimises fashion's impact on climate change; water pollution and land use, whilst slowing fashion along the way. We love The R Collective's Start From Zero collection that boasts chic basics with a modern twist. Every piece is made from upcycled silk to cotton, wool to modal, so you can reap all the benefits of these fabrics and suffer from none of the eco-guilt, while looking fabulous in the process. Win-win.
Step 3: Reimagine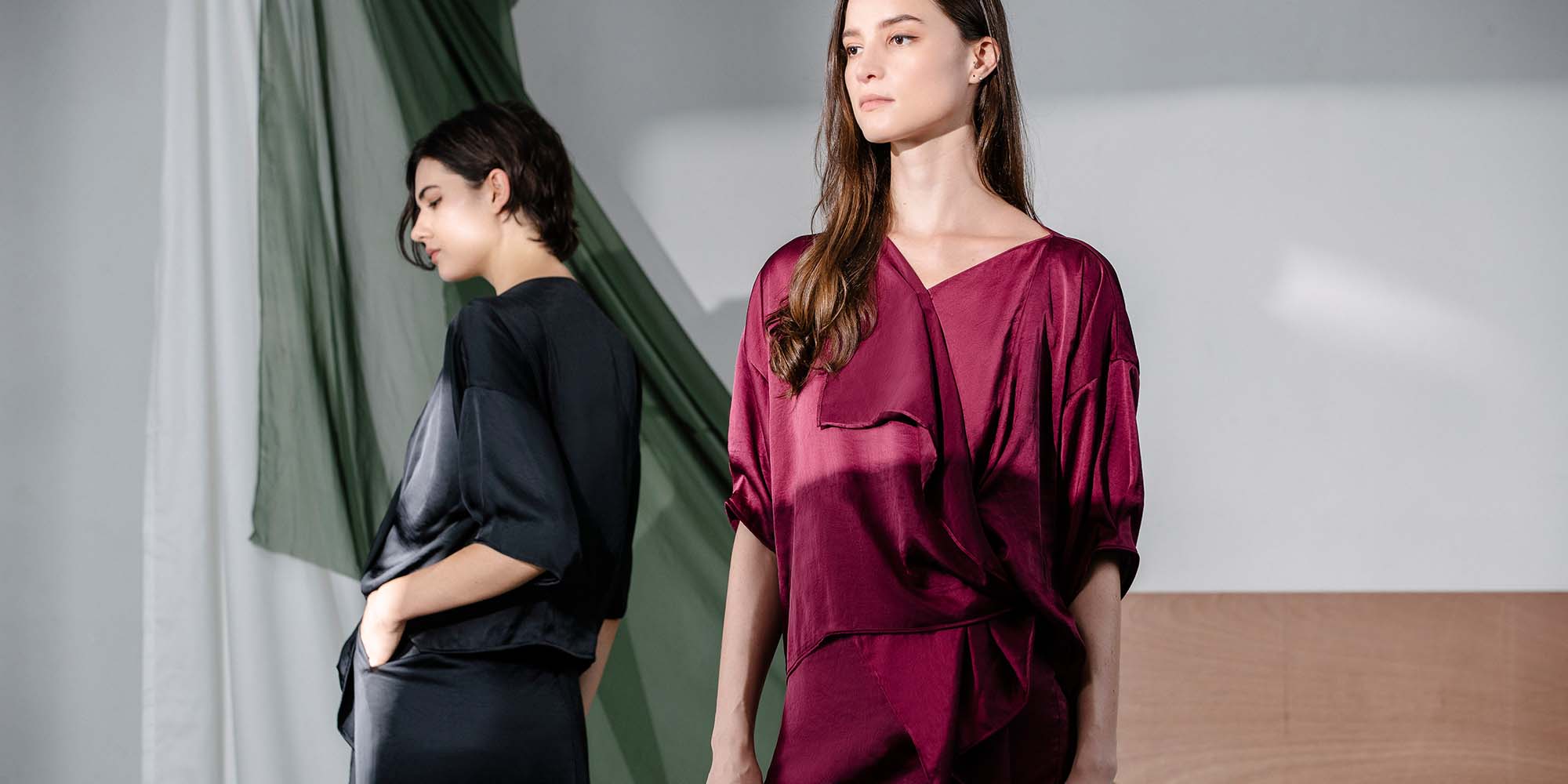 Like us, you might be wondering how roles of unwanted fabric can turn into these gorgeous designs. Well, it turns out charity Redress serves another purpose here: it hosts the world's largest sustainable fashion design competition, which means The R Collective team has unique access to over 180 innovative sustainable design talents from The Redress Design Award. So, The R Collective collaborates with these award-winning sustainable designers from around the world to create its unique upcycled collections, which complement the in-house Main Collections. Together with Creative Director Denise Ho, the talented pool of designers draw inspiration from how modern and dynamic women want to live; from desk to dinner, the team works to find practical and stylish solutions that inspire its customers to step out into the world with confidence and conviction. Denise is passionate about redefining what elegance means, and she believes that 'Conscious is the new elegance'. Hear, hear.
When it comes to rating brands, transparency is key, and The R Collective isn't afraid to lay it all out for you—probably because it has nothing to hide! You can read all about the brand's partners and shop easy knowing it has a Code of Conduct that covers all of the ILO Four Fundamental Freedoms principles, traces all of its supply chain, ensures payment of a living wage, and even visits its suppliers regularly!
Nothing gets true sustainability nerds as excited as numbers, and The R Collective's are impressive:
A typical The R Collective upcycled jacket has a 60% reduced carbon footprint, compared with a similar jacket created using virgin materials, which is equivalent to diverting 14,882 plastic bottles from landfill, according to estimates provided by RESET Carbon.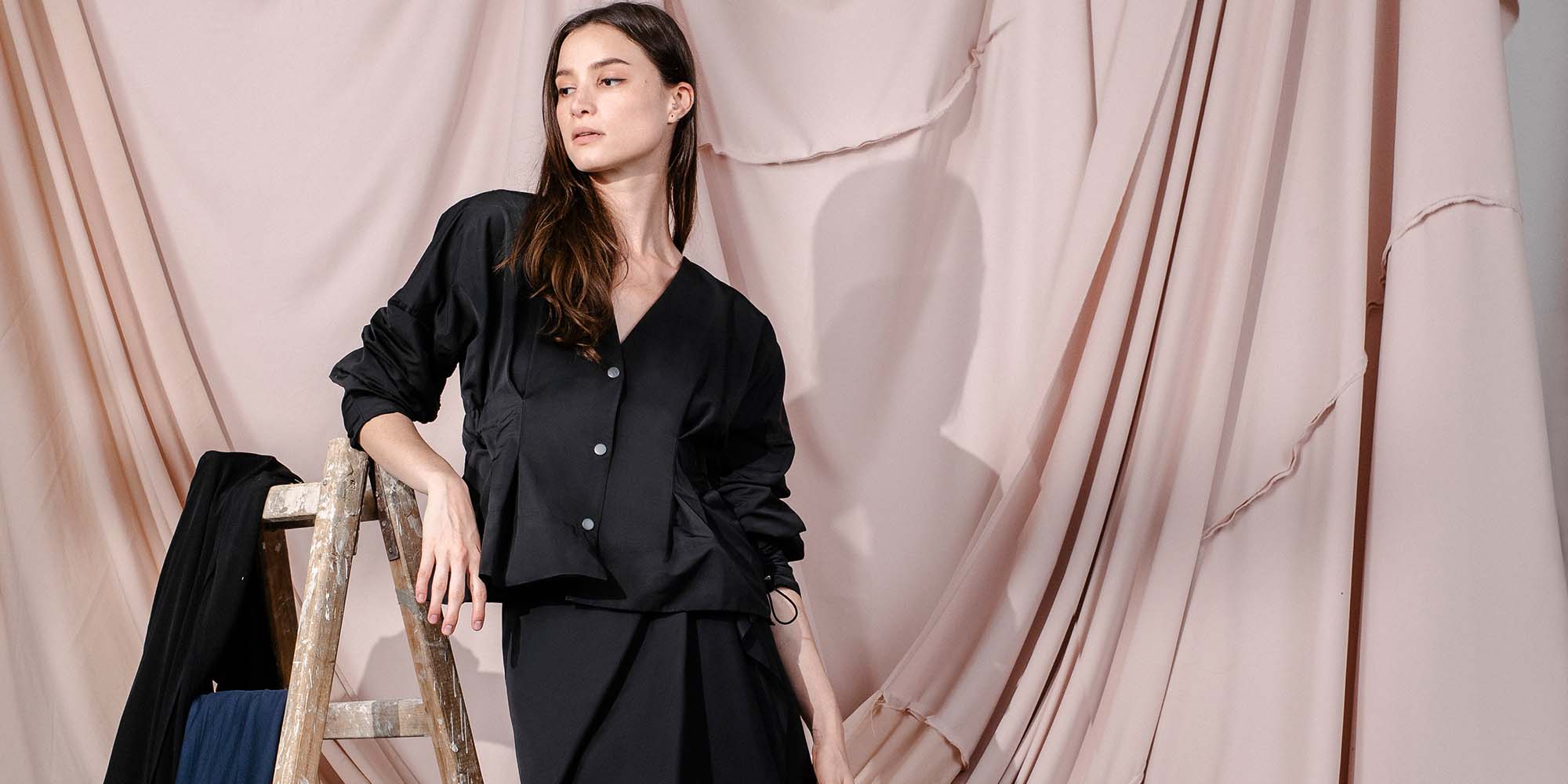 To date, the brand has rescued approximately 65,500 yards of fabric. Through this rescue effort, it has potentially reduced the creation of 34,100 KG of CO2e, all while generating USD25,000 for charity Redress. If you need even more numbers (we wouldn't blame you), you can read more about the brand's impact here.
The fashion industry may have a bad rep, but that is shifting thanks to brands like The R Collective that work tirelessly to prove that it doesn't have to be damaging—in fact, that it can be beneficial if brands are simply mindful of their impact. You know the sustainable fashion movement is making waves when big names get involved, which is why we're happy to announce that The R Collective launched on Net-a-Porter's NET SUSTAIN this month. This is a curation of consciously crafted fashion and beauty, which you can read more about here.
We live in a consumerist society, so the least we can do—as creators and consumers—is be conscious of our choices and their impact on the planet and all of its inhabitants. By wearing and supporting The R Collective, you are contributing to the conversation in a positive (and stylish!) way.
Ultimately, we want you to love fashion as much as we do—and only working together can we make fashion a force for good.