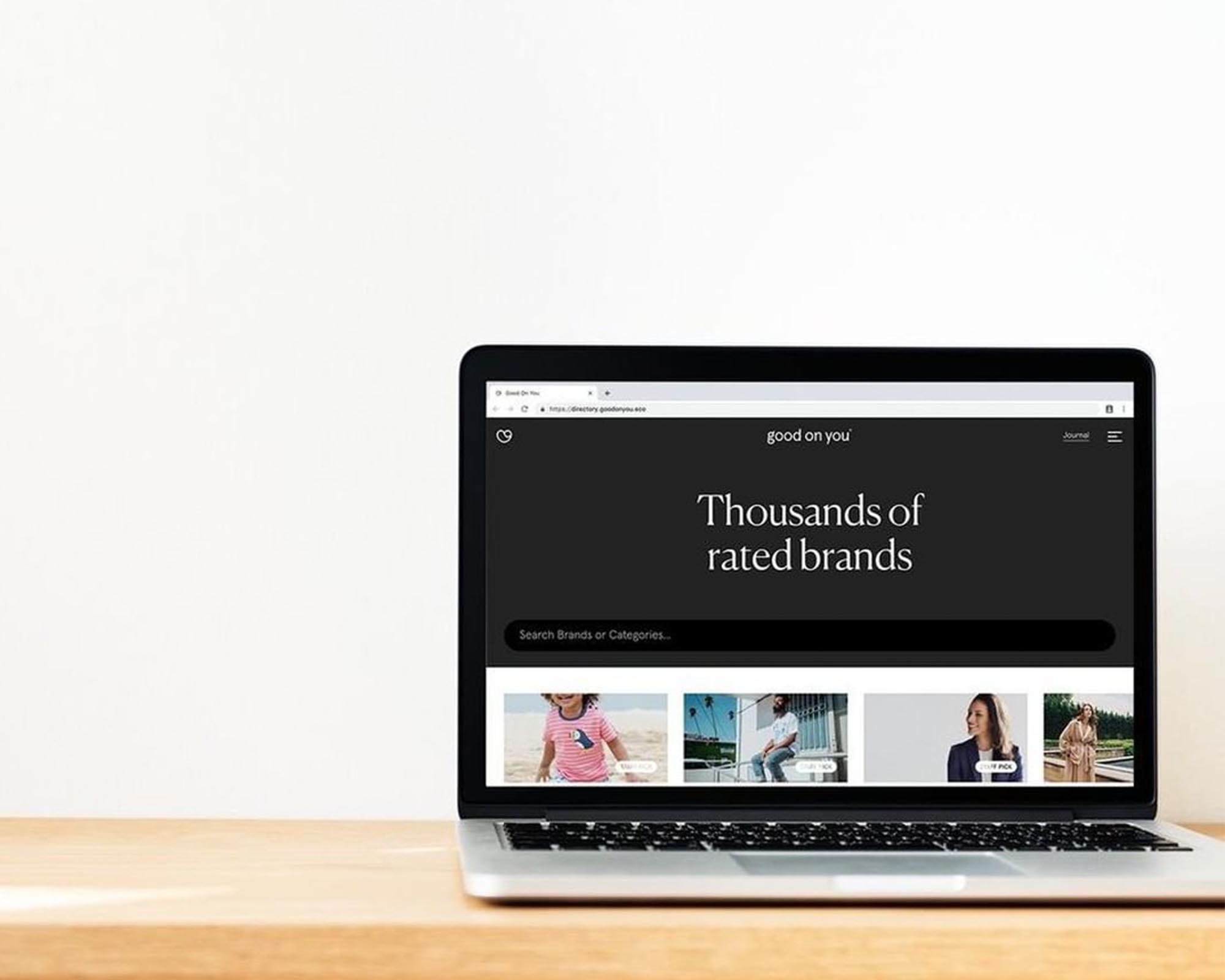 Good On You uses the power of consumer choices to create a sustainable future. We're the world's go-to source for trusted brand ratings and leading sustainable fashion.
We're looking for a Tech Lead to play a key role in driving the business strategy and product vision, coordinate all tech development and make a significant contribution to building our core solution.
About Good On You
Our vision is for a world where consumer's shopping choices drive brands to be more sustainable and fair. We make it easy for anyone, anywhere to shop their values.
The Good On You app and Directory provide users with easy access to empowering information where and when they need it. Each month more than 300,000 shoppers in Australia, the US and Europe use Good On You to check 2000+ brand ratings and discover better brands.
Retailers like Farfetch use Good On You data insights to improve their sustainability and reach conscious shoppers.
Underpinning Good On You is effective content marketing and a robust rating methodology, endorsed by leading industry bodies, retailers and advocates including Emma Watson.
By 2020 we aim to rate 10,000 brands and reach 5 million users globally.
Why I use Good On You to check the green credentials of my clothes – Emma Watson
Good On You acquires Rank A Brand
Good On You partners with Farfetch to power the global retailer's Positively Conscious curation
The Role
This exciting new position as a Tech Lead has been created to help shape Good On You's solution development and impact. As a Tech Lead, you will be responsible for all technical aspects of GOY's strategy, product development and system operations.
You will be instrumental in empowering millions of shoppers to know the impact of brands on people and the planet, driving positive industry change.
The ideal candidate will have the capacity and desire to grow into the role of CTO. You will have a demonstrated track record of successful technology development and implementation and see yourself as evolving to lead teams, help fundraise, and secure major clients.
You will focus on using data science and analytics together with polished user-facing tools to empower shoppers to make choices that change the world for the better.
About you
You will have:
Strong engineering fundamentals
Leadership capability and potential
Effective product delivery
Passion for sustainability
(desirable) Experience leading development teams and/or startup experience
Who will you work with?
Reporting to Gordon Renouf, CEO and Co-Founder, you will be part of a distributed (remote) team of fashion enthusiasts, writers, sustainability experts, campaigners and developers who have come together to build the world's best source of ethical fashion brand ratings and information.
What's in it for you?
This is a great opportunity to take on a tech leadership role in a growing start up with a social impact mission and at the same time to contribute to the positive social and environmental outcomes we're working on.
Why is this important?
Our goal is to make ethical shopping as easy as 'regular' shopping. Our vision is a world where consumers choices drive businesses to be sustainable and fair. We harness the power of millions of everyday consumer decisions to reduce environmental degradation, unfair and unsafe working conditions and harm to animals.
In the future, all fashion brands will have to show how they are being ethical and sustainable. People will check the ethical story of the clothes they buy as often and as easily as they check the sizing or price. It will no longer be acceptable for fashion brands to exploit people, the animals or the environment.

Practicalities
Hours: Full time
Location: Ideally co-located with one of the founders in Melbourne or Sydney, other locations will be considered – Good On You is a fully distributed team.