When Beyond Skin  founder Natalie Dean transitioned from long-term vegetarianism to veganism, she quickly discovered that stylish, good quality, non-leather footwear was impossible to find…
In a moment of inspiration — bourne out of an equal dose of frustration and vanity – Natalie created what is has become a leading sustainable luxury footwear brand. 14 years on, Beyond Skin puts the idea that fashion and ethics are mutually exclusive, beyond any doubt.
Beyond Skin make good shoes well.  From everyday workwear, to party pumps, from boots to bridal — their range will have you covered. The best part? It's all from a brand that's constantly pushing the boundaries of cruelty-free, sustainable fashion without compromising on style.  Think floral sandals with a cuban heel, beachy espadrilles, knee-high faux suede winter boots, or striking stilettos — Beyond Skin's footwear delivers guilt-free luxury.
This pioneering brand's story begins in a small factory in trendy East London.  The first shoes off the production line were handmade to order — a way of doing they would outgrow in 2008, when they permanently moved production to Spain.  The move made sense on a number of fronts — not only could they support Spanish manufacturing during a devastating recession, but they were just a couple of hours away from their base in England meaning they had good oversight of the production line.
Cruelty-free and Sustainable
While Beyond Skin are vegan brand,  they don't just avoid animal products. They endeavor to be good environmental stewards too, and try where they can to find and incorporate organic, sustainable or eco-friendly materials and components into their collections.  That naturally means avoiding heavily polluting textiles such as viscose and PVC plastic.
They make their footwear linings from 100% recycled polyurethane, with a vegetable polymer coating. They also make extensive use of the recycled faux suede alternative Dinamica®, peppering the material throughout the range.  Always the innovator, Beyond Skin are the first footwear brand to make use of Dinamica, but it's already been utilised by luxury car brands such as Mercedes and Jaguar.  Founder Natalie's vision is for the material to one day replace real suede and become one of the, "future hero fabrics of footwear."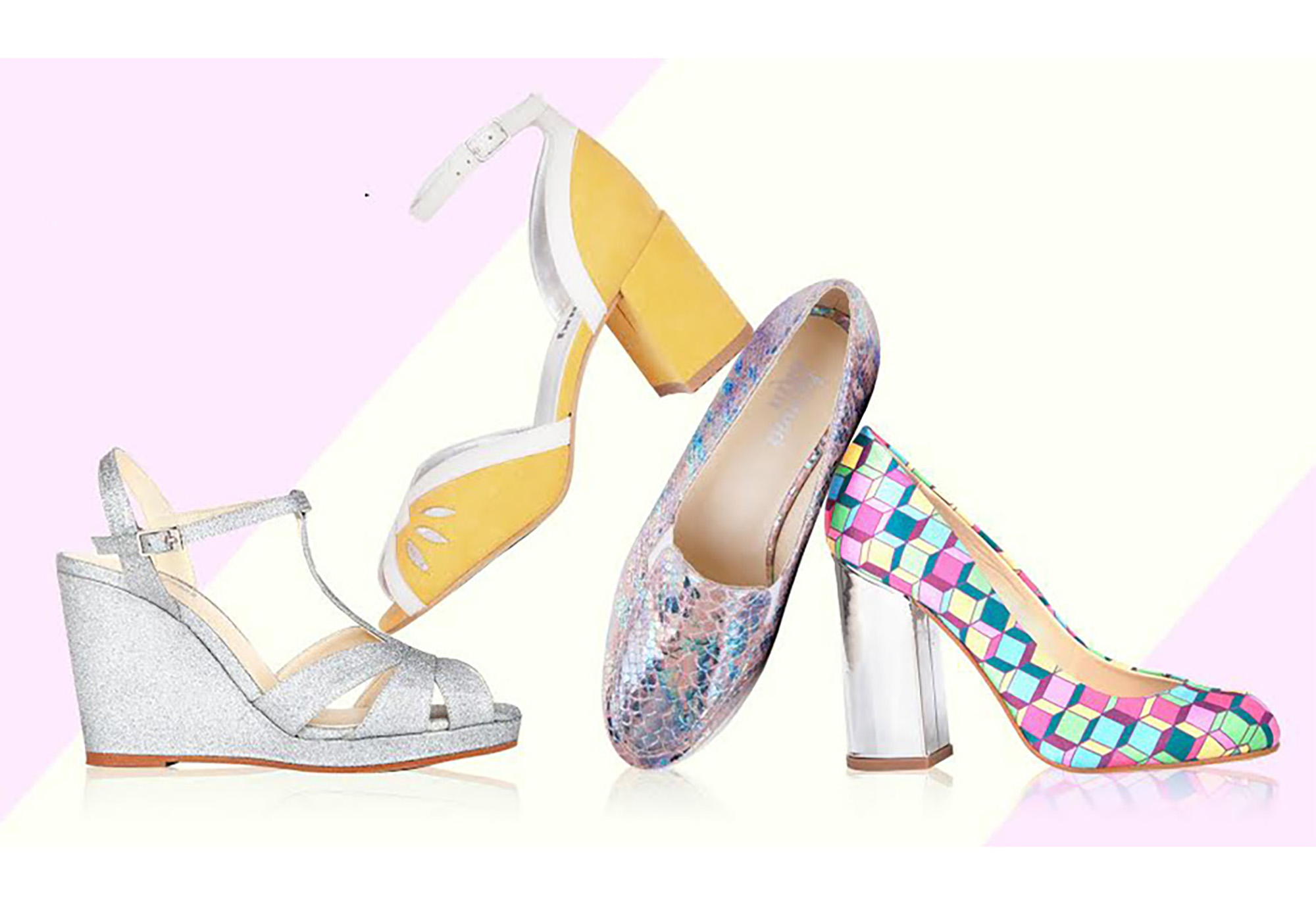 Beyond Skin are industry leaders in cruelty-free, sustainable footwear, but they continue to look to the future to make their brand even better for the planet.  They acknowledge that plastic alternatives come with their own environmental impacts, but say they are far less than the toxic and energy-intensive processes involved in raising animals to turn their hides into leather.  Right now there are simply not enough totally eco-friendly fabrics for footwear available to create an entire line — but once there is, Beyond Skin aims to reduce and perhaps eventually phase out their use of Polyurethane and non-recycled petroleum based fabrics for good.
Leading on Ethical Footwear
It's this fearless approach to designing shoes that has won Beyond Skin fans around the world.  Since launching, the brand has been worn by celebrities such as Natalie Portman, Anne Hathaway, and Abbie Cornish and is cited as the ethical darling of the footwear industry.  Needless to say, we at Good on You are also in love with their gorgeous shoes!